At the beginning of July some time, this little blog turned 3 and I completely missed it, what with being at Disneyland and everything. Happy Birthday Birthday Fionerd. To celebrate, I really wanted to look back at some of the posts I've shared over the years highlighting my favourites.
Three Places to Visit in Newcastle*
: This was one of the first blog posts where I actually earned something really good. It was £50 worth of vouchers to use at a range of restaurants. I didn't use them until almost 9 months after posting it. This was the first time I was like, wow, my words might actually mean something.
8 Things that have prepared me for the Zombie Apocalypse*
: This was published at a time where I got quite a few opportunities and was actually paid in cash to write about whatever I wanted as long as I posted a link and some info. I did have other opportunities which I rejected too, but the zombie one was one of my funny ones (in my opinion anyway) and earned me £40 before tax, PayPal reductions and all that. It was like, that's almost a day's work in retail for a few hours writing. I started to think more seriously about this whole blogging thing (not that I've acted on it) and it is opportunities like this one that make me believe I could actually do this whole blogging thing and maybe even live off it too.
April Ludgate's Tabby Cat Jumper Alternatives
: I remember watching an episode of Parks and Recreation and just loving April's outfit. It inspired this post which really didn't take that long to think about or do but it's still one of my most viewed posts to date as well as a combination of cats, jumpers, and one of my many spirit animals. Such a spontaneous idea that resulted in more views than I ever thought to achieve.
The Sims 4 Impressions
: This was one of the first time that I shared a review about a game. I had shared a lot of things about why I loved games before this, but to actually comment about the good and bad things? It felt intimate and I always look back at this post fondly.
Life After University and Job Hunting
: I was asked to write this piece for a site but it never went ahead. I published it anyway because I worked so hard on it. I remember lying in hospital waiting for surgery (for appendicitis) and puring my heart in to this post while worrying about my own future. I had just graduated, had missed an amazing job interview because of this random injury, and was just generally worried about what to do with my life. I still am sometimes.
Christmas Gift Guide for Harry Potter Fans
: Another post that was just a random thought I dreamed up one morning. I had no idea how popular this would be. I'm so psyched for next Christmas where I get to share it again and do more gift guides - they are so much fun!
#NEBookswap
: It feels like forever ago
Rhiân
and I were discussing about making an event to swap books - then we met in person, planned it and it went down so well that I can't believe I was actually a part of it. Rhiân was definitely the brains behind the operation so I can not take credit for it but I'm so glad she let me help her in the minuscule ways I did because I met local bloggers for the first time and totally got myself an actual blogging friend.
10 Songs for Your Summer Playlist
: I was brave this summer and shared music - not just music, a
playlist
- something that I have tried in the past but failed miserably at. I love music, it is such a huge part of my life but it never really gets any spotlight in my blog. It feels weird bringing it on to this platform and I don't know why it feels like that. After sharing this though I do feel more prepared to share or attempt to write things but its just finding where to start.
It's weird that I've stuck with this for so long, pretty much for the entire 3 years (with only some brief interims of silence) and I definitely feel different about blogging. It's changed my focus and I find myself spending a lot of my free time either here or making videos. I'm so happy making videos, which I wouldn't have started making had I not been blogging first and blogging allows me to write which is all I want to do.
Whether you've been reading for 3 years or 3 minutes just know I appreciate every person who reads what I write or watches what I film. It really means a lot to me. The comments, likes, follows, subscribes and support - it
Here's to many more years.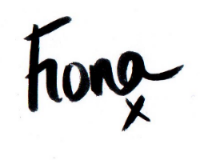 Follow North East Nerd to catch the latest posts:
Twitter | YouTube | Bloglovin' | Instagram | Facebook | Pinterest | Etsy

I try and reply to every comment left. If I don't, know I do see and appreciate the crap out of each and every one
Alternatively, you can reach me on all the social media options above, below, E V E R Y W H E R E