Here's something a little different today. Below I'm going to list 10 songs I'm currently obsessing over. I'm in that stage where I listen to them over and over and over again and I'm still not sick of the sound of them. So in case you woke up this morning and thought "I'd really like to know what music Fiona will be listening to this summer" then you are in luck because this post will cover just that.
Generally speaking, sharing music through my blog has never really stuck around. I'd love to have a music label on my blog, somewhere to share all the gigs I go to and what I'm listening too but it's a lot of maintenance and it's not secret that I've been a bit quiet on here later. But I was too excited to make a playlist that embodies this time in my life. These are the songs that symbolise driving too and from our new home, the songs that turn my mood around because it's summer and things aren't all that bad.

Your Clothes - Can't Swim
Can't Kick Up The Roots - Neck Deep
Heavy Gloom - The Story So Far
Still Weird - Seaway
Shake - Souvenirs
Warning Sign - ROAM
Gold Rush - Knuckle Puck
The Sound - The 1975
Honey - Moose Blood
Soft Animal - The Hotelier
It's basically a pop punk playlist because, hey look at that, I love pop punk. If you actually listen to this and want further listening then I'm really excited to share the following albums. Right now, these albums are magic to my ears and if you click on the picture it should take you to the full album:
Top left: Goodness - The Hotelier
Top right: Death Deserves a Name -Can't Swim
Bottom left:You, Fear and Me - Souvenirs
Bottom right: I'll Keep You In Mind From Time to Time - Moose Blood
What songs are your favourites right now?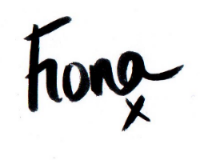 Follow North East Nerd to catch the latest posts:
Twitter | YouTube | Bloglovin' | Instagram | Facebook | Pinterest | Etsy

I try and reply to every comment left. If I don't, know I do see and appreciate the crap out of each and every one
Alternatively, you can reach me on all the social media options above, below, E V E R Y W H E R E