Now I am not the biggest beauty blogger out there but I have a huge soft spot for Lush products (I mean, who doesn't?) and always end up with too many to use. It happens. Recently, I was sorting through all the things I've accumulated over Christmas and my birthday and realised I have things that I have no intention of using but are still in really good shape.
I absolutely hate throwing Lush stuff out. With it being such a fresh product they don't have the longevity that I just wish they would to keep through my busy lifestyle. I often end up throwing out Lush treats that I wish I had more time for. The worst instance was when I worked at Lush over Christmas 2013. I bought a plethora of goodies when I ended my employment there because it was too good a discount not to stock up. The story is that I basically threw a huge chunk of that out and it just makes me so sad to waste such good things.
So, with moving house soon and starting to clear stuff away combined with the brutal reality that I just won't be using some of the gifts I received, I felt it only necessary that they go to a good home. Then I also realised I was due a good giveaway so here we are.
It's only a small giveaway of mixed products as pictured but I want them to go to someone who will actually use them:
Snow Fairy; shower gel 250g made 13/12/15, use by 13/02/17
Damaged; hot oil thair reatment made 03/07/15, use by 03/09/16
Brightside; bubble bar (received in April as a birthday gift)
The Comforter; bubble bar (received in April as a birthday gift)
Being that these were part of bigger gift boxes where I've pilfered the bath bomb for myself it just doesn't feel right to sell them so I thought I would just give them away instead. Prize is as pictured. UK entrants only. It is free to enter and will run from 23rd May 2016 to 20th June 12:00am. Winner will be chosen at random through rafflecopter below. You don't have to enter all of the options below to win but I will ensure the winner meets the requirements they entered. The winner will be contacted when the giveaway ends, if they do not respond within 24 hours a new winner will be selected. Good luck!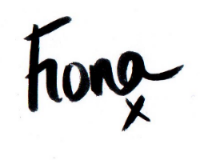 Follow North East Nerd to catch the latest posts:
Twitter | YouTube | Bloglovin' | Instagram | Facebook | Pinterest | Etsy

I try and reply to every comment left. If I don't, know I do see and appreciate the crap out of each and every one
Alternatively, you can reach me on all the social media options above, below, E V E R Y W H E R E