I have to share with you the absolute magic that is
Cake Stories
. Why have I not seen other blog posts about this? Either I'm really late to the party or no one knows about this gem of a place. It appeared like a dream, we were in the area about to have a coffee stop at a different cafe further down the street but Cake Stories just looked too whimsical and wonderful not to visit. So we did. And I know I'm not the biggest foodie blogger (these posts are wonderfully rare these days) but I've never been MORE excited about cake (which is saying something, I get excited about cake a lot)
I'm salivating just thinking about this photograph. This shot was from my second visiting, after being too distracted by the live food porn happening in real life to snap a picture first time around. Both visits I've had, and loved, a latte with caramel syrup that tasted like popcorn and the Oreo Monster Cake. It is an actual monster of a cake and it might actually be my soul mate.
This is the paragraph where I have to somehow find words to describe the generous serving of cake I devoured. Soft sponge and a DOUBLE (I want to say) butter frosting, vanilla and chocolate, filling topped with oreos. It's utter perfection to behold. Of course, there are more things to sample: Lemon drizzle cake, nutty nutella cake, orange cake, brownies and all sorts but this is my absolute favourite. Sure, I'm biased having only tried this one, but it's really hard to imagine it getting any better than this.
Both times we've spent just over £10 but walked away with tummies full of delectable food and conversations of when we'd be back and who we'd bring with us. As if it wasn't great enough, there is also free wifi, free help yourself water (cucumber water when we were there, so fresh), order cake to go, and the staff are lovely.
So if any of you guys are ever in Jesmond please do yourself a favour and visit this place! Yes, even you guys who live on the other side of the world - jump on a plane and come party with me in Newcastle, specifically here.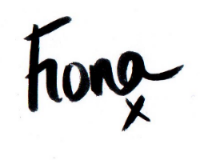 Follow North East Nerd to catch the latest posts:
Twitter | YouTube | Bloglovin' | Instagram | Facebook | Pinterest | Etsy

I try and reply to every comment left. If I don't, know I do see and appreciate the crap out of each and every one
Alternatively, you can reach me on all the social media options above, below, E V E R Y W H E R E