From May 9th to the 15th I decided to take part in my first ever
#boutofbooks
readathon! Going in, I had no TBR list, or at least not a permanent one and the only goal I had was to up my book count to get ahead of schedule for my target of reading 52 books in 2016. An update on my progress with that. On the first day of the challenge my
Goodreads
had me at 24 of 53 (because I had to add a DNF to my read list and it felt like cheating for that to count towards my 52 for the year so I upped the target. Here's a bit of a log of what I got up to during the readathon.
So yeah, first up: I had no TBR and I had just started Dumplin' by Julie Murphy and just wasn't getting in to it. With my day off coinciding with the first day of the readathon I decided straight away to put Dumplin' down (at least for this week, or at least not as a major read) and pick up some graphic novels I was meant to read for Dewey's 24 hour readathon (that I ended up working through, BOOOOO)
I officially read all three volumes of Rat Queens n the first day of #boutofbooks! I loved the first two as much as I had in the past but was a tad disappointed with the new art style in the third novel. It didn't feel the same and the story just didn't do it enough for me, not like it had in the previous two. I then went on to read the first volume of Lumberjanes (and ship Molly and Mal so much, they are CUTE AS!) before going out in the sun to give Dumplin' another try. As my target is more about quantity I was pretty chuffed that I read 4 graphic novels and made the smallest progress with Dumplin'
The week then picked up as I got back in to work and I scored a lot more lifts to and from meaning less time to read on the metro. I also went to Leeds by car so that was even less time reading. However, I did pick up The Raven Boys by Maggie Steifvater and read that all I could as well as plodding along with Dumplin' (meaning I only progressed a little in both) but overall I'm mildly enjoying both at the minute and I'm glad I picked up those graphic novels at the start otherwise it would have been a pathetic attempt.

I tried to read more than normal - reading at home more when I could, on trains, at work - and I made good progress on both novels but in the end I got no where near finished either of the novels I had wanted to complete which makes me sad. But I am now 9 books ahead of schedule for my Goodreads target so, silver lining and all that. Here's hoping I do better next time.
Did you join in with #Boutofbooks? If not you can find out when the next one is
here
!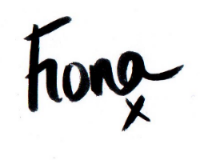 Follow North East Nerd to catch the latest posts:
Twitter | YouTube | Bloglovin' | Instagram | Facebook | Pinterest | Etsy

I try and reply to every comment left. If I don't, know I do see and appreciate the crap out of each and every one
Alternatively, you can reach me on all the social media options above, below, E V E R Y W H E R E