I keep thinking back to November and December, when I was reading the Lunar Chronicles, loving how much of a simpler time it was. Just losing myself in a series, what a life. As a reader, I'm notorious for choosing one offs or not finishing series because I'm impatient. I don't want to read thousands of pages to find the happily ever after! So here it is, in writing, that I want to dedicate some of my future reads to series. And yes, there will be some on this list that will absolutely
shock
you because I haven't read it. Try and stay composed ;)
With the last in the series causing quite a stir recently on all of my social media platforms I am definitely interested in picking up The Raven Boys and getting lost in this fantasy world. Honestly, other than that, I have no idea what I'll find when I do eventually get around to it. Other than tears and emotions, apparently.
Another fantasy series I really want to get in to. I have even made the effort of buying the first in the series, Shadow and Bone, and would have bought the whole trilogy had the covers been matching. Technically they were except for the small previous covers on the back not being right. I don't mean to be picky when it comes to books but come on.
Looking briefly at the list, we should definitely get over the fact that most series books are fantasy. How about a little high fantasy? This is my most intimidating series to start. Like, I've read fantasy before, but for some reason when it comes to Trudi Canavan I get really nervous which is ridiculous. I am going to conquer my absurdity ASAP.
Cassandra Clare has done so much, but this is the big one right? And I haven't read it! I only kinda know what its about because I've seen a lot of people fangirl over it. Will I get to that point? Or am I too late to the party? Also, I know there is a prequel series and a series that follows so this feels like the biggest commitment, and so far in life I've had a few commitment issues with investing so much time in one series.
I love dystopia, and this is SUCH A BIG DEAL. But I still haven't got around to reading it and I know I'm missing out. This book is 10 years old, where have I even been? Please just tell me this is good so I can get my butt into gear and read this soon.
This is one I've already delayed to read for years. I took this book to New Zealand and didn't read it. It's came with me to Scotland too and still nothing. This is because I know the whole series hasn't finished yet, and won't finish until next year (I think?) with the release of the last one. It's obviously sacrilegious that I haven't read any Sara J Maas yet, but I promise I'll get there. Eventually. Next year(ish)
When Allegiant finally comes out in paperback (and a paperback cover I actually like the look of) I will buy the whole set and read them. I've seen the films but have been told that it's nothing like the books. But still, I'm interested to see how different it is, and one day I'll find out. Hopefully this year.
Want to know the only reason I'm interested in this one? It's because the numbers in the titles are all jumbled. It starts with I Am Number Four, then The Power of Six then up to a title with Nine, back down to Five and as a bookseller trying to organise them on the shelf I obviously want to put then numericaly and that is just a rookie mistake. Obviously, the series is probably good too. I do love me a bit of paranormal.
I can only apologise that my younger self didn't read more. She has made me miss out on some pretty big series. Here's hoping I actually get around to reading more of these before 2016 is out.
What are some favourite series you'd recommend?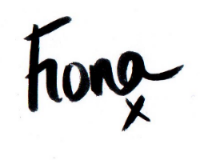 Follow North East Nerd to catch the latest posts:
Twitter | YouTube | Bloglovin' | Instagram | Facebook | Pinterest | Etsy

I try and reply to every comment left. If I don't, know I do see and appreciate the crap out of each and every one
Alternatively, you can reach me on all the social media options above, below, E V E R Y W H E R E