This is another book review that I was meant to write up ages ago, pretty much immediately after reading ... but then didn't. So 5 months later: here it is! The Boy Who Sailed The Ocean by Lara Williamson has a beautiful cover, intriguing title and is generally found in your 9-12 sort of sections in book stores.
"Becket has no idea why his dad takes him and his brother Billy to a new home in the middle of the night. But he's determined to find out.
So Becket sets out on a journey of discovery with Billy, a snail called Brian and a Jedi Knight. It's not plain sailing but then what journeys ever are?"
I'm going to just jump straight in and say I really enjoyed the voice, it was unique with that sort of quirkiness you'd find in a Young Adult book - by quirkiness I think I mean informal and entertaining, you know? There was a lot of depth to Becket and his emotions run deep. However, there was something about it that made it impossible for me to binge read. Trying to read it for a long period of time, the voice would grind on me a little which never normally happens and I don't know why this happened to me. Weird.
The story is about two brothers without a mother. They live with their dad and his new girlfriend until that relationship gets a little messy. Being kept in the dark and confused, the brothers want to find answers to what is happening between the adults, and they do, as well as get on with life at school and sleepless nights. This is one aimed at the older side of the 9-13 age range with confronting family issues from a young perspective and what it's like to be a child caught in the middle of it all.
From what I remember the thing that makes it so interesting is the knowledge these two kids have. How their views are warped because of what they are told, or they're kept in the dark, or manipulated. It's hard for them to make sense of things because, at the end of the day, they are just kids.
It's similar to that of
The Mixed-Up Summer of Lily McLean by Lindsay Littleson
when thinking of who it is aimed at. It's for the older kids that you don't quite want reading the older section. A mature voice, a narrative that doesn't speak down to the reader and a story that deals with problems relevant to that age group.
I gave this one 2 stars because it really wasn't for me, although I did finish it and can appreciate the story telling and turn of events. It's one I will recommend to kids definitely because it is sensitive and funny at times but also deals with things you forget children go through. Obviously, I wish I hadn't waited so long to review it, but most of this story has stayed with me (if I sit and think about it) but I strongly remember thinking how good this would be for someone younger,
What 2 stars mean on my system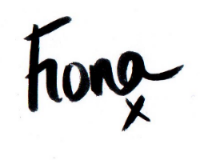 Follow North East Nerd to catch the latest posts:
Twitter | Bloglovin' | Instagram | Facebook | Pinterest

I try and reply to every comment left. If I don't, know I do see and appreciate the crap out of each and every one
Alternatively, you can reach me on all the social media options above, below, E V E R Y W H E R E