You know, I really miss being a student. I say this like I'm an adult with my life together and that makes me laugh hysterically. I'm definitely not an adult yet. One thing I always think about when going out anywhere is the cost. I like a good day out, but I like to eat for the rest of the month too.
Walton Robinson
got in touch and asked me to share some of my favourites so with that in mind here's some places in my good old city Newcastle that should provide a good time while keeping our bank accounts happy.
Heaton Perk
| This is a must if you live in Heaton, like cafes and can't get over the clever name (like Central Perk, man do I miss Friends). I've sampled many teas and treats here when catching up with friends. With comfy seating, books and magazines to read it's easy to lose track of time.
Cal's Own
| Recently moving from Heaton to Jesmond, I now have another reason to visit Jesmond mroe often. This place is amazing for chicago style pizza. The slices are huge, like cartoon-style huge, and so delicious that I will follow this restaurant anywhere. Take my money.
Sloppy Joe's
| When I'm in need of a quick lunch in the city centre this is the place to go. Quick service and a canny sandwich to keep me going through the daily slog.
Eat4Less
| Situated close to Haymarket Metro, this places always seems to be packed and for good reasons. It does exactly as it says it does. Delicious food that does not hurt your wallet, what more could you want?
Flares
| Sorry, not sorry. So many of my student nights out started in Flares and half the time they never left. You can not beat 70's, 80's or 90's music I'm afraid. This is the only place in town where you will catch the rare sight of me dancing.
Think Tank
| These days I normally only stay out late when I'm going to gigs and when I'm there I might have a cheeky one. Think Tank is one of my favourite venues right now. Tickets for most gigs are under £10 and they have a huge range of bands and musicians who play. The atmosphere is always killer, I've never had a bad night here. My favourite bands I've seen here being The Wonder Years, This Wild Life and Neck Deep (not all together, but you get the picture).
The Coast
| One of my favourite things about living in Newcastle is how quickly it turns from wonderful city to glorious beaches. Jump on a metro and you're there. Bonus: there's lots of pubs scattered along the coast as well as fish and chip shops, lunch and a pint?
Where do you like to go when you want a nice day out on a budget?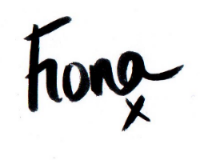 Follow North East Nerd to catch the latest posts:
Twitter | YouTube | Bloglovin' | Instagram | Facebook | Pinterest | Etsy

I try and reply to every comment left. If I don't, know I do see and appreciate the crap out of each and every one
Alternatively, you can reach me on all the social media options above, below, E V E R Y W H E R E
Collaboration post