I've never really done a life update before, but lately things feel like they're moving and I just wanted to have a talk about it, and I don't think my Ruminations post will do it justice. As always, there's small organisational announcement type things which I like to have down in writing, for the record.
1. I'M MOVING! Which is something I've been waiting for for so long. Matthew finally graduates this summer and recently found out where he'll be working. Within days of finding out, we were already looking at flats in the area. Over the last couple of weeks, we've viewed places, fell in love and done the whole adult business of paying money and signing contracts. We have an official moving date and I'm ecstatic if not terrified too. We're moving to a city neither of us really knows (I mean, it's only a half an hour drive from our parents but still) and we've never only lived with one other person before. We might actually kill each other. It'll be good fun.
2. I'M WRITING!
After being so uninspired in March, I finally started reading and editing the 50k I wrote for
NaNo
. I had planned to start this process back in February but stressed myself out so much that I just dropped it. I'm back writing it almost every day, and even though it is still garbage it is coming together nicely. I've made myself a goal to hit 50k of edited work by August and hopefully an actual ending too. My process so far has involved a lot of rewriting because that's just the best way to compensate my lazyiness by not allowing myself any copy and pasting. I finally came to the realisation that I want to be a writer, but not just a writer, a published author. I'm not confident in saying this out loud but there you go. I got a dream. I'm slowly getting to the point where I want people to read what I've done before curling back in to a ball and changing the manuscript. It's slow but I'm getting there!
2.5. MORE WRITING! I didn't even mention in that paragraph that I've also paired up with my friend to write children's picture books. It's early days yet but we have lots of ideas and hopefully if I write it down here, it'll motivate me to strike that balance between writing long winded dystopian novels and poetry for children.
3. I'M ORGANISED!
I finally decided to make a schedule on
YouTube
for when I release videos. Already I feel amazing about this. I've actually only released one video in this new scheduled system, but it's still a good feeling. (Almost) Every Wednesday & Saturday at 7pm I'll be posting something new. I'm focusing a lot on book videos: Booktube is my number one priority, However, I enjoy making gaming videos too much to leave them by the wayside and I'm always thinking about lifestyle type videos too.
Why don't you just make another channel?
Because I'm too lazy and two channels means twice the work. Please enjoy my mash up of everything. This scheduling is now feeding in to my blog too. After neglecting posts pretty much all of April, I'm going to be scheduling two blog days a week: (almost every) Monday and Friday 7am. Hey there.
4. I'M AN OFFICER!
So
Geek Girl Brunch Newcastle
is finally in the works! I met up with
Alice
and things are slowly taking shape. We still have a lot of things to do and talk about but local peeps should follow us on twitter to get the updates! And non-local peeps should sign up for
Geek Girl Brunch
anyway, there might be one close to you! This is really exciting though, I hope we make it something amazing.
5. I MADE A BOOKCLUB!
Yeah. It's still early days and probably won't be a thing until June but you can join in and show some support for the
Nerdy Pages
book club! I'm excited to just have good books and some people to talk about them with. Internet friends, yo.
Obviously with moving and a holiday coming up soon I feel like everything is about to derail magnificently and more than anything I wanted to use this post to say I'm still here. I might go a bit quiet (which I hate) but I'm plugging away behind the scenes trying to make more time for everything. There are more exciting things coming up in the future too, I just don't want to disclose them just yet in case I jinx everything, but good things are happening.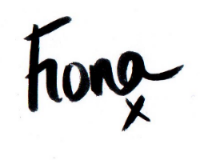 Follow North East Nerd to catch the latest posts:
Twitter | YouTube | Bloglovin' | Instagram | Facebook | Pinterest | Etsy

I try and reply to every comment left. If I don't, know I do see and appreciate the crap out of each and every one
Alternatively, you can reach me on all the social media options above, below, E V E R Y W H E R E