When I was a children's bookseller I went out of my comfort zone to read from every age range. Not exactly the biggest chore, I know, but still. Today, I'm reviewing a work of fiction for younger kids. It always feels a little odd sharing kids books on my blog, but I forget that almost anyone can just stumble across my reviews, and I know some of my readers have kids. So, that's my justification. Sure.
When Fran the Fabulous Fairy turns up in Tiga Whicabim's shed to tell her she's a witch, Tiga doesn't believe her. Or at least not until Fran points out that TIGA WHICABIM is actually an anagram of I AM A BIG WITCH and magics her away down the drainpipes to compete in Witch Wars – the competition to crown the next Top Witch of Ritzy City.

Filled with silly spells, delectable dresses, ridiculous riddles and a serious shoe problem, Witch Wars is a witch story like no other. Although if you enjoyed The Worst Witch or Witchworld, you'll love this too!"

I'll be honest with you guys, I read and reviewed this back in October/November 2015 and just haven't had time to post it. Since then there have been TWO more books in this series: Witch Switch and Witch Watch. Both I haven't had the chance to read yet but their covers are just as bright and fun and on many occasions I've read the blurb and been tempted to pick it up.
But back on Witch Wars. Tiga is transported to an underground world of witches, Ritzy City, to take part in a competition to potentially be the next Top Witch (the person who calls the shots). As Tiga is from our world and knows little about magic she gets by with a little help from her friends, and, as a result of where she is from, instantly makes enemies with bad witches. I genuinely loved the characters, especially the friendships Tiga makes throughout her adventure and all the characters are unique both in personality and looks (very easy to spot who is who in the wonderful illustrations)
There's a silliness in the writing that is expected from younger fiction, but I actually found it enjoyable and fresh and read this within the day I think. I kept going because I wanted to see what obstacle would appear next and how Tiga and her friends would overcome it. I think someone might have even compared this to The Hunger Games for younger readers (as in a younger, less violent, not emotionally scarring -you know, actually
suitable
for kids) but don't hold me to that. I'm sure younger readers will love it - the adventure, the magic, and more.
This was a fun read and there were a few occasions where I smiled because of this book. It's quirky and original with great illustrations scattered through the pages to give us a real insight to what happens throughout the competition Tiga undergoes for her chance to become Top Witch.
Although I read this before Halloween and thought it was perfect for a spooky read, this is a great one to read all year round. The characters are 9, so generally speaking this is a book good for kids just under that age and up. It's great for fans of magic, witches and all around good books.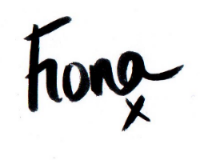 Follow North East Nerd to catch the latest posts:
Twitter | YouTube | Bloglovin' | Instagram | Facebook | Pinterest | Etsy

I try and reply to every comment left. If I don't, know I do see and appreciate the crap out of each and every one
Alternatively, you can reach me on all the social media options above, below, E V E R Y W H E R E