Guess who went on a mission down Quayside way to visit
The Great British Cupcakery
?! That's right, this blogger. I don't know how it happened, but I was just googling images of freakshakes (as you do on a Sunday, right?) and it came to my attention that The Great British Cupcakery offers Geet Big Milkshakes for £5! I was super psyched after reading
Canny Food
's review
too so a visit was needed ASAP.
As always, I'm going to be honest about this. Well, that definitely sounds like a death sentence, but I promise it isn't. I feel like I am notoriously picky about milkshakes - I don't want to mess around, I know what I like - and I didn't even think about the risk on seeing pictures of these milkshakes. Like, hello? They look like the most legendairy things to grace the North East. But here's the thing, in my opinion, it's not the best milkshake in Newcastle. I did like my Geet Big Milkshakes but I was slightly disappointed. Hear me out wholly before you light your torches and grab your pitchforks.
Matthew got himself the Canny Caramel and I treated myself to the chocolate one (and OMG am I the worst ever for not writing down the title of what I actually drank?!) and on appearance, yes they are spectacular. I am salivating now just looking at my photograph (am I that good a photographer or is it just because they look so damn tasty?) but the balance was just wrong.
Firstly, there was way too much cream on the top - this might not be a problem for everyone, of course - but I'm not the biggest fan of cream. Having said that, it wasn't the tastiest whipped cream I've had and I did eat it all (normally I would just scoop it to the side, but not today, there was a clean plate) then the milkshake itself didn't have a lot of substance. The ratio of ice cream to milk was too heavy on the milk side and mine was blended more in to a froth than a thick milky-ice-cream treat. The chocolate flavour was also too subtle, I wouldn't complain about it if the whole thing hadn't been completely without strong flavours. There was no bite. The white chocolate decorating the outside was a soft taste too so any number of combinations of the various elements didn't really taste any different.
I did have a try of Matthew's Canny Caramel which was sweet and the dripping caramel was such a sharp taste - with that you got a tasteful adventure but not so much with mine I'm afraid. In my opinion, they definitely look better than they are - and look at them, they look amazing, but they just sadly didn't live up to my expectations. It was all show and no substance on this occasion.
I'm not saying I wouldn't go back. This is a cupcakery after all and I didn't get the chance to sample the cupcakes (which looked amazing) but I don't think I'll be heading all the way down there just for a milkshake. It's definitely one you have to try yourself so please do not avoid it on the basis that I cast it under a slightly negative light. I'm fickle and picky and there are so many more positive reviews out there than this so just be brave and give it a go! If nothing else, you'll get a banging photograph for instagram.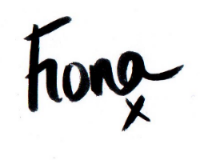 Follow North East Nerd to catch the latest posts:
Twitter | YouTube | Bloglovin' | Instagram | Facebook | Pinterest | Etsy

I try and reply to every comment left. If I don't, know I do see and appreciate the crap out of each and every one
Alternatively, you can reach me on all the social media options above, below, E V E R Y W H E R E
This post featured in the #OutAndAbout linky