I am so excited today guys! I'm pairing up with Oxford University Press to host a giveaway! Now on the surface, Super Happy Magic Forest looks like a children's picture book, which yeah, I guess you could say it is. However, the humour runs deep and I keep this one on my shelf because look at how happy and magical the cover looks?
Yes, I collect children's picture books. There are so many good ones out there (just go to any book shop and I swear you will not be disappointed) and I justify the collection by saying they are for my future children. Who am I kidding? They are for me (and now you all know) so let me tell you about one that always catches my eye.
Enter Matty Long's debut novel: Super Happy Magic Forest, currently shortlisted for the
Waterstone's Children Book Prize 2016
! This book is about 5 mismatched heroes of Super Happy Magic Forest who set out on an epic quest to retrieve the stolen Magic Crystals of Life - because without them, the residents frolicking and fun is at risk. Reluctantly, Hoofius the faun, Herbert the gnome, Twinkle the fairy, Blossom the unicorn and Trevor the talking mushroom adventure through perilous landscapes, dangerous dungeons and can't even sit down for a picnic without an enemy interrupting their quest.
This picture book is suitable for children 2 years and up. During the journey of our heroes there is lots to spot, see and read. For example, a double spread may only have a sentence of story, but the illustrations bring it to life. Can you see all 5 heroes? How many gemstones can you spot? Is that evil looking tree stump holding a book titled Evil Phrases for Beginners?
To be completely honest with you this is a book for the parents. It's got that Adventure Time vibes with a quest storyline and silly quips which makes it enjoyable. It has puns and hilarious illustrations* that will most likely go over the head of a child, but they'll still enjoy the bright colours and the action packed story.
*Like this, actually my favourite. I relate to the tea-dipping goblin so much, and that goblin sneaking in his coffee fix is too good.
Utterly enjoyable and a wonderful source of bright, fun inspiration. If I were to give it a rating on
my 5 star system
(which is more for my
Goodreads
and I don't put picture books on there) it would easily hit a 4.5.
When Oxford University Press got in touch asking if I wanted to review this book I had to tell them, dude, I have this already, but hey - maybe my lovely readers would like it? So if you want a copy for your children/ future children (but really just for yourself?) then do I have good news for you! Below you can enter for your chance to win!
The boring bit: Prize is ONE copy of Happy Super Magic Forest by Matty Long. UK entrants only please (sorry overseas readers). Free to enter. Start date is today, 04/03/2016 and ends 20/03/2016. Winner selected at random. Entrants will be disqualified if they have not met entry conditions they claim to enter as listed below. Once giveaway ends, winner will be contacted, if they do not respond within 24 hours a new winner will be selected.

GOOD LUCK!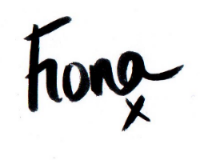 Follow North East Nerd to catch the latest posts:
Twitter | YouTube | Bloglovin' | Instagram | Facebook | Pinterest | Etsy

I try and reply to every comment left. If I don't, know I do see and appreciate the crap out of each and every one
Alternatively, you can reach me on all the social media options above, below, E V E R Y W H E R E