I know I shouldn't start every book review with: GUYS if you want the perfect read then do I have a graphic novel that you need to read. But, GUYS, for real. I read Nimona at the end of December over to 2016 and I absolutely loved it. Get your reading lists ready, because I have a little something you need to add to it.
"Nemeses! Dragons! Science! Symbolism! All these and more await in this brilliantly subversive, sharply irreverent epic from Noelle Stevenson. Featuring an exclusive epilogue not seen in the web comic, along with bonus conceptual sketches and revised pages throughout, this gorgeous full-color graphic novel is perfect for the legions of fans of the web comic and is sure to win Noelle many new ones.
Nimona is an impulsive young shapeshifter with a knack for villainy. Lord Ballister Blackheart is a villain with a vendetta. As sidekick and supervillain, Nimona and Lord Blackheart are about to wreak some serious havoc. Their mission: prove to the kingdom that Sir Ambrosius Goldenloin and his buddies at the Institution of Law Enforcement and Heroics aren't the heroes everyone thinks they are.
But as small acts of mischief escalate into a vicious battle, Lord Blackheart realizes that Nimona's powers are as murky and mysterious as her past. And her unpredictable wild side might be more dangerous than he is willing to admit."
This is another one where I can basically sum up my feelings in one word:
AMAZING
. It's just, delightful. I've mentioned it in a few videos (like my
December
&
January wrap ups
) and every time I see it, I get a little bit joyful because it really has brought me so much enjoyment. I laughed out loud, I got emotionally invested and it was a phenomenal read.
If you've read
Fangirl by Rainbow Rowell
, then the illustrations are going to look awfully familiar. That's right, Stevenson is the artist who illustrated the cover of Fangirl we all know and love (another one you should definitely pick up, I'm just saying) - illustrations I adore. Now imagine an entire novel full of them? It's as wonderful as you imagine.
This story is nothing short of perfection. It's about good versus evil, with twists I relished. Nimona is a shape-shifting character who teams up with villain Blackheart to help with his dastardly plans and schemes, but these characters are not as evil as they appear and soon enough I just felt warmed by Blackheart and Nimona's relationship. Their banter is quality, and when things unravel it hurt me right in the feelings.
I really want to leave this as spoiler free as I can, honestly, there are so many things I want to write just so I can express how much I loved everything about the novel (although it would namely be one word caps lock with several exclamation marks after it). A beautiful, fun, easy read. I will read this again and again and I don't think I'll ever get bored of it.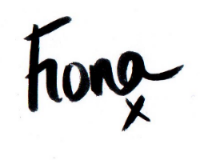 Follow North East Nerd to catch the latest posts:
Twitter | YouTube | Bloglovin' | Instagram | Facebook | Pinterest | Etsy

I try and reply to every comment left. If I don't, know I do see and appreciate the crap out of each and every one
Alternatively, you can reach me on all the social media options above, below, E V E R Y W H E R E