Nothing beats a good cup of tea, am I right? I love days off because I spend most of them curled up with a book and a cuppa in easy reach. Even when I'm not reading, I love the warmth and comfort a good hot drink brings. Now, maybe I drink too much tea and coffee (is there such a thing?) but here's just a few times those warm beverages have vastly improved my day.
1 | A good book. I can't tell you how many evenings I go to bed with a tea in one hand and book in the other. I love getting cosy in bed, slurping on tea and reading my book until I am too tired to keep going.
2 | Breakfast. Where would any of us be without that little bit of caffeine to kick start our day?
3 | Work. When I have a particularly taxing day at work I need that caffeine boost to keep my spirits high. Normally a hot brew of tea will do the trick, but on the days when the difficulty settings has been pushed to insane I opt for something coffee based with so much sugar.
4 | Boss battles. Seriously, when playing a game and something hard comes along and kills you (When did I last save?) I take a calming sip of tea and refocus my efforts. I do not take kindly to losing.
5 | Blogging. Instead of staring at a blank screen worrying about what words need to come out next, I reach for my cuppa and savour a moment. It's always comforting to have something warming to hand when I'm struggling with words.
6 | Biscuits. I can't be the only one who started drinking tea simply because I had some biscuits that needed dunking. Honestly, when I was a young teen, I made tea simply to dunk biscuits then I'd leave it. Now, biscuits are a rare treat since I drink tea so much.

7 | Cold days. Is it Spring right now, or are we actually stuck in winter? The best thing for frozen fingers is a hot drink to wrap them around. Even when you're not outside but can just see how miserable it is from your blanket fort, that hot drink is the cherry on top. Warms you up inside and out.
Recently,
Ringtons
sent me what can only be described as a party box of goodies. There was so much to try I didn't even know where to start. Lately, I've favoured green tea over any other warming drink and I think Ringtons might have sent me a new contender for favourite flavour:
Mint Marrakesh green tea
. This is my chosen drink right now as I blog, a wonderfully aromatic tea with a subtle flavour of spearmint. I normally don't enjoy mint teas too much because mint can be too strong a flavour for me (you should see the faces I pull when using mouthwash) but the blend of the Mint Marrakesh is just right. Another loose leaf tea they sent was a sample of caffeine free
Peppermint Herbal Infusion
with a beautifully strong smell and a lovely calming drink to have before bed.
I'm not a big coffee drinker, but I do enjoy the smell of coffee. Having said that the
Traditional Blend Ground Coffee
I was sent had a wonderfully rich smell and received good feedback from my coffee-drinking boyfriend. I was also gifted
extra fresh two cup tea bags
. Honestly, I haven't had a chance to try this yet as I'm enjoying the green tea so much, but these came sealed to hold in the freshness. Opening it for the photograph, I was greeted with a rich, sweet smell which I can only associate with those perfect cups of tea (you know the one where you finish them quickly and really appreciate the flavour perfection) - I'm very excited to have a normal cup of tea with these in the future.
Ringtons also do a huge range of hand baked biscuits and treats which I definitely wasn't expecting at all. My favourite was the
Ginger snaps
, I almost ate through all of them before I could get a blog phtoograph (those two were genuinely the last two, emphasis on
were
). Ginger biscuits are one of my all time favourites although I never get it when I'm out, I always favour something covered in chocolate. But Rington's were perfect, just the right balance of flavour with a great snap to them (Paul Hollywood and Mary Berry would love them on GBBO) - even after I left them open for a day or so and they softened they were still amazing.
Also in the party box of goodies were Butter Toffees which make the best reading session snack (I fondly remember finishing A Gathering of Shadows by V.E. Schwab with wonderful sticky toffee in my teeth). Shortbread biscuits, wonderfully crumbley and buttery, sometimes I make myself a cup of tea to justify eating another one. Finally, Brazil Nut Biscuits, now I'm not a huge fan of nuts but I gave these a go anyway and I really enjoyed that they were covered in chocolate.
You can follow Ringtons on
Twitter
or peruse their
website
for wonderfully low prices (seriously, after sampling what I received and then looking at the price I was like
DAMN that is good value
) and, the cherry on top, delivery right to your door. What a wonderful time to be alive.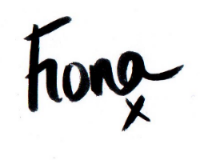 Follow North East Nerd to catch the latest posts:
Twitter | YouTube | Bloglovin' | Instagram | Facebook | Pinterest | Etsy

I try and reply to every comment left. If I don't, know I do see and appreciate the crap out of each and every one
Alternatively, you can reach me on all the social media options above, below, E V E R Y W H E R E