You know what I love? When you're really in the mood to write a blog post and someone else has done the thinking-up-an-idea part. Blog post prompts are some of my favourites to read because they are bursting to the brim with ideas and always spark inspiration for me. Obviously, I've now put so much pressure on myself (let's hope these are at least adequate).
Yes, I'm going for the bizarre. Not hugely bizarre, but I did make a much longer, nicer list that you could shower in confetti and glitter. So I erased all of the items that you'll find on prompts lists everywhere leaving us with some more one-of-a-kind prompts for you to use and abuse. Here's some that will hopefully wake the creativity monster in your brain.
Visit your favourite places through Google Earth and share it.
Instead of inspired outfits, create alternative outfits.
Write about all of the unpopular opinions you have of household name books.
Grab books on your shelves that you haven't read and try and guess the story inside based on the front cover alone (as detailed as you like) / (this is probably a really good way to get a creative writing story started)
Re-watch an old series of something and write about all the little things you notice second time around.
What role would you play in a zombpocalypse? What characters would you want by your side? Would you even survive? (Be honest)
Share your hand writing: from when you were a kid, when you write with the opposite hand, when you try and write with a mouse on paint.
Write a game walkthrough for that bit you got stuck on for 20 minutes and had to search for the answers in 7 different forums. I'm sure you aren't the only one.
5 random thoughts you've had in the shower.
Document a day in your pet's life.
Admit and share the blogs you actually obsess over.
Superpowers you really wish you had and what you'd do with them.
Share what gets on your tits about the blogging community.
Unnatural phenomenon you wish could happen just once (like raining doughnuts)
Share weird conversations you've overheard in public.
The most outlandish or random things you would buy on winning the lottery.
Moments of monumental embarrassment, shared through words for all to enjoy.
Find the oldest picture you can on your computer/hard drive and tell us the story behind it.
The weirdest questions you've ever asked someone (but what is ice cream? Do you think this table, like, thinks?)
I hope this provides a little bit of inspiration. Thanks for reading and let me know if you do write about any of these as a result. I know there are some on here I would love to see in action.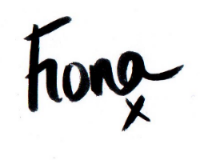 Follow North East Nerd to catch the latest posts:
Twitter | YouTube | Bloglovin' | Instagram | Facebook | Pinterest | Etsy

I try and reply to every comment left. If I don't, know I do see and appreciate the crap out of each and every one
Alternatively, you can reach me on all the social media options above, below, E V E R Y W H E R E