When I was reviewing
the books I'd read in 2015
, Goodreads did that amazing display of my
year in books
(ALL THE STATS) and this little number, The Mixed Up Summer of Lily McLean was my least popular book of the year. According to Goodreads only me and 21 other people read this book and it was published all the way back in April that year. So I thought I'd go ahead and write a quick review on it, just because I feel like there won't be a lot floating around out there.
"Lily's already got plenty going on living with a moody teenage sister, two feral brothers and a messy baby sister. Mum and Gran are stressed to the max, both dads are out of the picture, and the cats aren't exactly pulling their weight. But when she starts getting mixed-up warnings not to go on holiday to the tiny, "safe" Scottish island of Millport, her summer just gets weirder and weirder. The thing is, whoever is talking to Lily doesn't even seem to know she's doing it. If she's a ghost, she's not a very good one. And there's something about her that Lily finds awfully, spine-tingly familiar..."
First off, this is a children's book, aimed at sort of 9-13 year olds. Ah yes, the pre-teens. And I also want to note that I'm writing the review a very long time after reading it so my accuracy might be a tad off.
The thing I actually really liked about this book was the voice. It's actually quite a mature voice and I would probably recommend it to pre-teens who want to read sort of John Green or your romantic type contemporaries except don't read them because they will break your heart and are not appropriate.
It's not a romance, so I don't know why I pushed it towards that sort of John Green bracket (barf) but it does deal with the importance of friendship. For me not a lot actually happens in the novel, the main character Lily is haunted by this ominous voice throughout but, from what I can remember, it's just about her summer holidays with her gran. She spectacularly ditches her gran a lot on this special, just the two of them holiday, to spend time with her new friend who turns out to be super jealous when Lily tries to mix her new friend with her old ones.
So yeah, in terms of writing style I liked the voice because its grown up and a nice one to go on to before a child is entering the teen/young adult section. Lily is distinct and worries the normal sort of amount at the turn of events (that is to say I didn't find her annoying as a narrator). However, in terms of excitement and story it hasn't left much of a dent on me I'm afraid. The dilemma at the end was dramatic and the explanation of the voice was interesting, but it felt like a lot of work to get to those parts, the book is a nice short read at least. This might just be looking at it as an adult though, give this to a kid who is part of a big family or has a lot of separate groups of friends and they will be able to relate to Lily.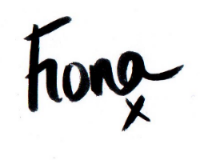 Follow North East Nerd to catch the latest posts:
Twitter | Bloglovin' | Instagram | Facebook | Pinterest

I try and reply to every comment left. If I don't, know I do see and appreciate the crap out of each and every one
Alternatively, you can reach me on all the social media options above, below, E V E R Y W H E R E