This title has actually been on my radar for months. I first saw it in hardback and I remember thinking it was an interesting read but nothing really happened after that. Recently, it made it's way in to paperback and I was hearing a lot of positive things about it, so, I went and picked up a non fiction book! (That's right, me! Head in the clouds, prefers dragons to reality picked up a book about RL)
"Transform your home into a permanently clear and clutter-free space with the incredible KonMari Method. Japan's expert declutterer and professional cleaner Marie Kondo will help you tidy your rooms once and for all with her inspirational step-by-step method.
The key to successful tidying is to tackle your home in the correct order, to keep only the things you really love and to do it all at once – and quickly. After that for the rest of your life you only need to choose what to keep and what to discard.
The KonMari Method will not just transform your space. Once you have your house in order you will find that your whole life will change. You can feel more confident, you can become more successful, and you can have the energy and motivation to create the life you want. You will also have the courage to move on from the negative aspects of your life: you can recognise and finish a bad relationship; you can stop feeling anxious; you can finally lose weight.
Marie Kondo's method is based on a 'once-cleaned, never-messy-again' approach. If you think that such a thing is impossible then you should definitely read this compelling book."
It's an easy, accessible read that I did enjoy (which surprised me) with flashbacks to her childhood, Marie Kondo explains how she got into tidying and turned it in to a career whilst informing the reader of how to tidy accompanied by tales and examples of her previous clients.
I'll admit right now, I haven't tidied my entire home on the scale desired to get the full effect, but I do dream of a clutter free lifestyle. I'm just a little bit cynical that this book is actually going to change my life and habits in such a drastic way. I have implemented some of her tactics (like her method of folding clothes into a drawer so you can see everything at once) and I can see some of the benefits, but that's just clothes. One thing that hangs over my head is that discarding is a massive part of the process. Pass me a black bin bag, I'm not scared to throw stuff away. I am worried that when she brings up the issue of regret - like if we throw something away and it turns out we need it later sort of thing - her solution is to just buy it again. But I suppose I'll understand this sort of thing better when I get to that part of the course myself.
One aspect people have told me first hand that makes them dislike this book is that she likes to thank her home and her possessions. It's not even that you have to do it out loud, just in your head, thank an item of clothing or your home for doing it's job today. It sounds crazy, and call me a sucker, but I think this is sweet and I have, internally, started to appreciate what I own more so because of this line of thought. Sure, it sounds mental to thank shoes for supporting your feet all day, but imagine how much worse your day would have been if you had shoes that didn't fit right, or rubbed, or had holes and it was raining so you had wet socks all day. We take a lot of material things for granted, I'm bad for it too, so just a small little internal thank you or show of appreciation is a wonderful idea. She does go beyond this too, practically referring them to her friends but to each their own, right?
Cynicism and doubt aside, I am excited about the majority of this book. I will reread it in the future when I get the chance to do a full tidy like she recommends. For me, it's not me putting off because I'm holding on to the past or scared of the future (oh yeah, this read gets deep in terms of why we hang on to our possessions) it's that my belongings are scattered everywhere. When I finally get my own place (and I know this sounds like the biggest excuse ever) I do hope to put her methods in to action so I can live in a lovely, tidy home.

I am new to Non Fiction, but I got through this quickly feeling inspired and happy with a lot of it. I feel like a better person, that I can just change my life through tidying if and when it pleases me. The text can get a little repetitive (I am so sick of hearing about her starting to tidy at 5 and stuff) but it's not the biggest ball ache in the world and normally it's to prove a point or add to it, so, yeah. Not the worst, would read again. I might have stronger feelings once I actually tidy.
What 3 stars mean on my system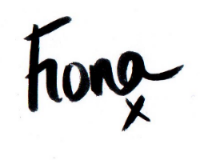 Follow North East Nerd to catch the latest posts:
Twitter | YouTube | Bloglovin' | Instagram | Facebook | Pinterest | Etsy

I try and reply to every comment left. If I don't, know I do see and appreciate the crap out of each and every one
Alternatively, you can reach me on all the social media options above, below, E V E R Y W H E R E