I feel like I've been super quiet this week, and you can thank Rainbowthon for that! From the 7th-14th February (I want to say today is the last day, right?) I decided to join in with #Rainbowthon; a week-long readathon where you read 6 books that spines match the rainbow with the aim is to read 4-6 books (since you can have 1 book count for up to 2 colours) in one dedicated week. This is the second ever Rainbowthon but my first time participating.
Announcement videos for more information:
My TBR
Guys, you should know by now that I am a complete sucker when it comes to rainbow books and if it didn't wreck up the chronological order to series I would rainbow the fuck out of my bookshelves. This is the next best thing. Going in, my to be read pile encompassed a lot of the re-reads I was wanting to do this month; A Darker Shade Of Magic in preparation for A Gathering of Shadows out later this month and The Sin Eater's Daughter so I could relive that world before I started on The Sleeping Prince. The others were either new proofs I picked up and had heard great things about (Not If I See You First) or were oldish proofs that, honestly, I didn't have the biggest urge to read since picking them up MONTHS (or even longer still) ago so thought I'd put them here as an option.
I don't want to sound like a broken record, but I work full time. I knew going in that I wasn't going to read 6 books in one week so my goal was to read at least 3 in order to call this readathon a success.
My predication
Written by Past Fiona on 3rd February 2016
So I figured out that I have about 2,071 pages to read in total if I want to complete this (meaning 258 pages a day) but I know already going in that I won't be able to do that what with work and my brother's birthday falling in the same week (GODDAMNIT Harry, why did you have to be born then?) so it leaves little time to read so much. What I want to do is start with Not If I See You First, even though this is the most pages of all the books (405) I've heard amazing things. I'm hoping that if it's a real page turner it will be done and dusted in the first few days.
From there I'm actually stuck. I'll either be going for my favourite, A Darker Shade of Magic, because y'all know I'll whizz through that OR I'll go for Changers which is the shortest read, but to be honest, reading the blurb of that one didn't excite me very much. It sounds like a Freaky Friday type thing and I don't know how I feel about it yet.
In all honesty, I predict I'll only read 2 or 3 books, if I'm lucky.
And you know what, I've surprised myself. So far, I've read
3 books
! Not If I See You First, The Year of The Rat & Changers as well as starting A Darker Shade of Magic that I hope to complete before the end of the night (although, I will be going out to see Deadpool later and really want to play some board games too) but if not, 3 books is something I am happy and proud to have completed.
To be honest, I didn't find it all too hard. On my days off I still managed to get odd things done, just reading more than I normally would what with the readathon energy spurring me on, and the same for work days - reading more on evenings/mornings instead of playing Fallout 4 or blogging/youtubing. Yeah, I do apologise for what feels like a quieter week, but it was for a good cause.
Unfortunately, I didn't take part in any of the sprints due to not being on the same timezone as the hosts (and hey, did I mention - busy week?) but I still really enjoyed taking part. Seeing my little rainbow pile of books just waiting to be read out on my shelf and then completely decimating the rainbow since I read it in the order
YELLOW
,
PURPLE
,
ORANGE
,
RED
.... of course I'm gutted I didn't get around to reading all 6 but it just turned out to be too big a feat for me! A total bonus as well, just by talking to myself on the #rainbowthon hashtag I've come across new book bloggers /enthusiasts which is always delightful.
I just wanted to do a little catch up post today to tell you how I've been spending this week, and tomorrow (or at some point this week at least) I'll be sharing my Rainbowthon video on
my channel
(so keep an eye out for that!). For now, I'll be reading (and absolutely loving so much, damn I forgot how good it was) A Darker Shade of Magic and trying to complete it before midnight.
Did you take part in Rainbowthon?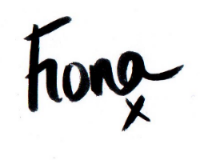 Follow North East Nerd to catch the latest posts:
Twitter | YouTube | Bloglovin' | Instagram | Facebook | Pinterest | Etsy

I try and reply to every comment left. If I don't, know I do see and appreciate the crap out of each and every one
Alternatively, you can reach me on all the social media options above, below, E V E R Y W H E R E