Let me tell you how this post came in to being. I was dying on the exercise bike, hating the physical activity and watching The Simpsons when the episode where Homer thinks up Chocolate Land came on. I looked at Chocolate Land and was like, I could kill for chocolate right now. I wish this existed, which lead me to think about all the other wonderful places that exist in books and TV but not in real life. Here are 5 I wish I could visit right now.
Chocolate Land - Homer's Imagination, The Simpsons
This was the first one that started it off. It's when he bites that lamppost. Imagine walking down the street and just eating everyday thinks like that? I mean, I probably wouldn't be walking at this point because when it comes to chocolate I just can't help myself. But still. A world of chocolate and fudge and marshmallows is too good, somebody make it a reality please?
Hogwarts - Harry Potter series
I mean, no doy. As soon as you ask the question "what places do you wish existed in real life" Hogwarts just leaps out of the depths of your mind immediately, right? I want to be a witch, and have a pet cat and ace my charms and worry over my O.W.L.S and frollic with centaurs and swim with merpeople. I love you, J.K. I do, but you are the cruellest person for dangling this wonderful place in front of me and not making it a real place to visit. Or am I truly just a muggle?
The Land of Ooo - Adventure Time
Sometimes I feel Jake is my spirit animal, and if he can go out on adventures and get up to all kinds of exciting things in Ooo then I would give it a go too. I love all of the kingdoms, honestly I couldn't see myself settling down in one place - I want to see them ALL. And I want to make my arms do the wiggly thing
The Shire - Middle Earth
Okay, yes, The Shire technically exists. And yes, I've visited it. But let me tell you a secret, those hobbit holes aren't real. No hobbits live there. I want the real deal. I want to be a hobbit. Spend time reading and gardening (like, I'm not even a green thumb but it looks so relaxing?) then heading to the pub in the evening to drink and be merry. I fell out with Matthew over this, because he would rather Rivendell exists. True, it's beautiful and elves are great but hobbits have that way of life that is best suited to me if we're being honest.
Parks & Recreation office / Dunder Mifflin - The Office
This is probably the saddest one, of all the fictitious places I could dream into existance I wish there were offices exactly like in Parks & Recreation or The Office, with quirky characters and fun mishaps. Never have I wanted to work for government more when I watch Parks, and who knew paper could be such a sellable product? It's probably more for the people, and the fact that they don't look like they work a lot. But if these places existed I would be applying for jobs there ASAP.
What places do you wish existed?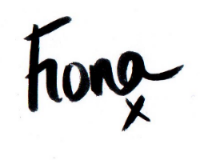 Follow North East Nerd to catch the latest posts:
Twitter | YouTube | Bloglovin' | Instagram | Facebook | Pinterest | Etsy

I try and reply to every comment left. If I don't, know I do see and appreciate the crap out of each and every one
Alternatively, you can reach me on all the social media options above, below, E V E R Y W H E R E