Recently, I've felt drained when it comes to writing actual blog posts because all I want to write are book reviews. At the minute, it feels like I'm doing a million things at once, even though I'm not, and I thought I'd, you know, share all the things that I'm focusing on / are zapping me of all my energy.
Youtube
So back in November I started making
YouTube
videos and I actually love making them at the minute. They definitely aren't the most brilliant things out there (I know I've got a lot to learn, especially when concerning technological things), but right now, investing all my spare moments to film and edit whatever I can is so much fun. Time consuming,
so
time consuming. But worth it.
I'm learning that it literally takes me hours to do anything for YouTube. So I'll do a little book video that's around 15 minutes long raw (not including setting up or anything) or something, then I upload it and edit it which takes another 30 minutes or so. After that I save, which takes a long time, because videos apparently take
the
longest time to save, then it's time to upload - and you know how long that takes?
Ages
again. So to fill the waiting time I'll try edit another video or do something productive and then all of a sudden my entire day off is gone and all I have is one video to show for it. This time process triples for my let's play videos I have saved.
Ultimately though, I love it. I just wish I had
more
time so I could upload videos more frequently.
Making a board game
This feels so random, but Matthew and I have been swept up in the wonder that is board games / card games. So, we're attempting to design our own. We have a few ideas locked away but right now we're really excited about one and are even making prototypes to see how it all works. I don't want to go in to the details too much because it is such a baby idea it could develop wildly from here. But it's a thing. We're making a game (hopefully).
It's like, the nerdiest thing we've ever done and if it actually gets further than this little made-out-of-scrap-paper-and-dreams stage you know I'll be shouting about it on any and every platform.
Writing a novel
Yeah, I completed
NaNoWriMo
and I've started rereading what I wrote - guess what? I still love it. It's the roughest and all around most terrible thing that exists but it has so much potential. Once I finish reading and making notes on it I plan to go back and really strip it down to the bare bones in the hopes that I'll rebuild it stronger than before. It feels like a mammoth task, but with generous deadlines (that can be easily pushed back too, I'm so soft on myself) I'm feeling optimistic.
The plan is to finish the reading and face editing (where I need to actually make sense of the timeline and entire ending because that's a mess waiting for me to fix it) in February, take a week or two breather and then essentially rewriting it between March and July. To be honest, I have no idea whatsoever what I'm doing, so surely it can't be wrong?
Reading List
This is so fucking nerdy of me, but ever since reading
71 books in 2015
and then setting myself the target of 52 for 2016, I'm feeling this weird sense of pressure to read lots of books - it's weird because I'm enjoying it. I absolutely love reading and I can't believe when I was at uni I struggled so much to read for pleasure. Guys, books are the actual best.
This is literally what my life is revolving around at the minute and I feel so creative and sickeningly optimistic. Obviously, I hope everything works in the most glorious way (we're talking YouTube favourite, published book that wins awards, best selling game and reading so many books that makes the 52 target look like a laughable challenge) but even if it's not, I'm really enjoying the journey, and best of all, just enjoying what I do in my free time.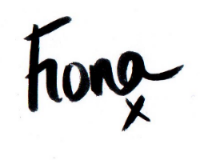 Follow North East Nerd to catch the latest posts:
Twitter | YouTube | Bloglovin' | Instagram | Facebook | Pinterest | Etsy

I try and reply to every comment left. If I don't, know I do see and appreciate the crap out of each and every one
Alternatively, you can reach me on all the social media options above, below, E V E R Y W H E R E