Holy fuck, I actually have some goals for 2016 so I hope you aren't bored by these kind of posts because here comes yet another one! I shouldn't be all too surprised that I'm setting myself some targets. Every year, for as long as I can remember, the year would start again and I would scribble in my diary something along the lines of "
lose weight, save money, be fabulous
" the only difference is that this time I'm posting it on the internet.
For the first year ever, I'm sitting here feeling like I've got my life together because I have goals that feel achievable. I mean, it's just a year and like most years there will probably only be a subtle change throughout, but the optimism of a new year rubs off on me so easily. I thought I'd share some goals or wishes (all right princess, chill) with you, just so I have them down in writing. I'm honestly the kind of person to forget these kind of things between March-November so this is something I can look back on.
1. Read 52 books
On the morning of January 1st, the first app I went on was
Goodreads
to set this goal for myself. My goal for 2015 was 40, and
ended up reading 71
! My brain was like;
Fiona OMG, 100 books. Do it. 100, it's easy. Someone's gotta
. But I decided for a more manageable 52. It's still an increase on last years goal and it works out as 1 book a week which sounds like a lot, but something I can do considering last years final figure. Yeah, I'm feeling energized and I really can't wait to read all the books.
I really don't like these numbered goals for social media. I really don't. except I do sometimes, but then I don't again? The idea that 1000 people could follow me on twitter makes me nervous. I love the people who interact with me over all kinds of social media but the idea that so many people find me likeable followable is just bizarre okay? I'm a massive arsehole. Anyway, I ended 2015 with 578 followers, so my plan, as with all the following goals below, is to aim for double-ish of what I'm currently at just so I can see a bit of growth.
I ended 2015 with 365 cuties following me on Bloglovin which was sweet. I spent most of the year hovering around 350. That's my dark secret, I kind of do care about the numbers some days, but other days I can shrug them off. To be honest, my bloglovin' is a mess that I don't know how to fix and I'm falling a little bit out of love with it so I get why people don't automatically go to follow on that platform.
I don't have a cute instagram with a theme, although I am playing with a new border so they all look nice together. Most the time the pictures are grainy and I don't like hashtagging much. It's definitely an area I need to improve on. It's still one of those places I'm not comfortable sharing blog promotion on but maybe I need to get over that hurdle soon. Instagram is kind of becoming my new facebook; I liked it at first and was slightly obsessed but now I can take it or leave it. Speaking of which...
I forget about Facebook ALL THE TIME! I somehow ended 2015 with 74 likes even though I neglect it. I promise to be better at Facebook, I do. Not loads, but more than what I've currently been doing.
At the end of 2015 I had 37 followers on Pinterest and I feel like that's an impressive number considering I went on for about a month in the summer. Another thing to add to my 'git gud' list.
It's still new and exciting for me. I started in November and had a total of 12 followers by the end of 2015. I think my videos are fun, innovative and deserving of an oscar, of course, but I'm biased and disillusioned. I really hope to grow my YouTube and be more comfortable in front of a camera as well as create great content (then be able to edit it well). Of all the social media stuff, YouTube is my new project and I set myself the easiest target for myself too.
3. Rewrite and edit my first draft
Remember when I completed
NaNoWriMo
? I'm still excited by my idea and a couple of months away from it has done me a world of good. I'm so excited to read what I wrote, rewrite it (
a lot
) and maybe even share bits or the whole thing with people for advice. My whole view on it has changed in terms of what I want -or maybe it's just developed? - and I honestly can't wait to alter it. But first, I will reread it and that is all set to go this week.
4. Be healthy-ish
Ah, classic Fiona. Honestly? I've always had an issue with my weight growing up and only recently have I learned to love my body as it is. I really don't want to diet because I don't LIKE diets that's why I want to be healthy instead. I still want to eat pizza, but maybe I'll eat the odd apple too. I also want to be flexible, like almost at the level of contortionist as well as be strong (body builder level, ripped muscles and the ability to lift a car if I felt like it) so I'll be looking in to some kind of exercise for these upgrades.
I feel like the fewer goals I have the better. Surprisingly, this is the first year without a set money saving goal because I'm actually able to save money pretty well now. Thank you terramundi jars, change machines and online banking. 2016 should be a good year, although a hard one to plan. This is the year Matthew graduates and becomes a fully fledged doctor meaning both of us working full time. That leads us to potentially living together, although it will be harder to plan anywhere to travel too. Other than that, I'll still be the same old me!
Here's to 2016. One year closer to the next Star Wars film AND Guardians of the Galaxy. Aces. Whether you have goals or not I hope 2016 is a safe year for everyone and you all continue to be amazing people, inspirations and just gosh darn cute.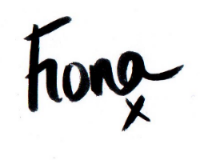 Follow North East Nerd to catch the latest posts:
Twitter | YouTube | Bloglovin' | Instagram | Facebook | Pinterest | Etsy

I try and reply to every comment left. If I don't, know I do see and appreciate the crap out of each and every one
Alternatively, you can reach me on all the social media options above, below, E V E R Y W H E R E