In short: I love it I love it I love it. But I can't justify a whole post to that one sentence, so instead I will tell you how awesome Saga is in the hope that you will go out and buy it so it will continue being made.
"When two soldiers from opposite sides of a never-ending galactic war fall in love, they risk everything to bring a fragile new life into a dangerous old universe.
From bestselling writer Brian K. Vaughan, Saga is the sweeping tale of one young family fighting to find their place in the worlds. Fantasy and science fiction are wed like never before in this sexy, subversive drama for adults."
Even though that photograph I've taken is truly terrible (sorry, not sorry) this series is one of my absolute favourites. One I recommend to anyone and everyone as well as the first one I list in my
Graphic Novel Recommendations
.
Why is it so good? Read it and see. But seriously, it's magnificently written and drawn. The art is continuously top level with stand out, unique characters both in personality and appearance so there is never any confusion as to who is who. The art always communicates the body language and expressions of characters brilliantly so following the story is easy. The only problem I suffered through my first reading was keeping up with all the characters and their stories. On my first read through it was about recognising the characters and as the story continues remembering what part they played. Although we start with a small family, it grows and we also follow an array of characters that are linked to this family for lots of reasons: blood relatives, old girlfriends and even the odd bounty hunter. Across the volumes (all of which I have loved equally) these supporting characters overlap and some who I thought weren't important show their worth.
It's about one family and their journey. He's got horns and she has wings, their people are at war which has spread to the farthest reaches of the galaxy and, seriously, the hate between horns and wings is raw and brutal. Somehow these two meet amidst all that and fall in love (obviously I'm doing this spoiler free because my heart can't take it), and they soon have a daughter and she is the narrator of this tale. Her voice is funny and sarcastic but deeply moving too.
This one isn't for kids, with a lot of slashing, slicing, blood and uncensored sexual activity (my favourite being Sextillion - a whole sex planet, can't even hide how perverse I am). Heads will roll, penises will erect and blood splatters the pages. Of course, not
every
page. On the surface these are the things I love most because there is no holding back, but the bits that really get me are the deep relationships between the characters, the honest narrative and the feels when these parents go to any length to give their daughter as normal a life as possible no matter how many obstacles they come up against.
It's a gloriously rich universe with a lot of stories to tell. I think it strikes the right balance between fast action fights to the death and heart-warming family moments with humour in there to boot. I've laughed out loud, I've cursed out loud and I will always be excited to talk and recommend Saga. Already I am eagerly awaiting the next volume so I can read them all again.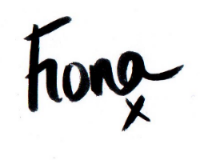 Follow North East Nerd to catch the latest posts:
Twitter | Bloglovin' | Instagram | Facebook | Pinterest

I try and reply to every comment left. If I don't, know I do see and appreciate the crap out of each and every one
Alternatively, you can reach me on all the social media options above, below, E V E R Y W H E R E