Time for a giveaway! Basically, I had some doubles when it came to books and organising my shelves so they need to go to new homes (in order to clear space to buy more books) so welcome to #FionasFive giveaway! My biggest giveaway to date. I received all of these for free (from what I can remember anyway) so will be giving them away to random winners who enter in the following way:
In my head, I had the genius idea to do five separate giveaways because that seemed like a brilliant idea at the time. You just know that if I did a bulk giveaway you would have entered even if you had one or two of those books already. So instead of giving my doubles to someone to become their doubles I was like - hey, why not do a giveaway on all different platforms, it'll be a piece of cake, right? Well, yes, in theory.

Anyway, below I'm listing 5 superb books that need a new home. Basically enter the ones you're comfortable entering for the books you want. Know that I'm genuinely giving them away because I have them already and all of the postage etc is coming from my own pocket and just give these books some love.
TERMS AND CONDITIONS
Before we get in to the different ways you can enter each giveaway, here are some overall rules that apply across the board. It's the boring bit I'm afraid, but also super important so please read.
Prize is for what is pictured with further discussion about quality below. THESE ARE NOT NECESSARILY NEW, PRISTINE BOOKS (I do keep books in pretty good condition but these might just have that slightest pre-love wear). Free to enter, just follow the instructions for each giveaway as specified below. Start date for all giveaways is today, 26/01/16 and the end date is 19/02/16. Winner will be selected at random. Once giveaway ends please could you respond within 24 hours with address, if no response then a new winner will be picked (I will get in contact with each winner so you will be aware if you have won and it is 24 hours from that contact). One entry per person per giveaway. Open internationally.
Below, please find an image of all the books I'm giving away and how to enter each one individually. You obviously can enter more than one (in fact, I encourage you to do so) and may the odds be ever in your favour.
Simon vs the Homo Sapiens Agenda by Becky Albertalli
Proof copy
I'll Give you the Sun by Jandy Nelson
Proof copy, already read (by me) so slightest crack in spine
The following are easier to track using a Rafflecopter, so find that below:
Remix by Non Pratt
The Sin Eater's Daughter by Melinda Salisbury
Reviewed here
The Art of being Normal by Lisa Williamson
Hardback
Slight rip to the sleeve and creased pages which is so upsetting!
How to enter:
YouTube companion:
I'm getting those "I've got a bad feeling about this" vibes, but it's pretty straight forward - right? Just enter for the ones you want / haven't got and enjoy. Again, these aren't pristine, and I do apologise for that, but it's what's inside that counts!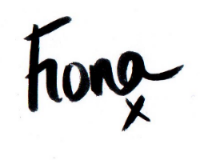 Follow North East Nerd to catch the latest posts:
Twitter | YouTube | Bloglovin' | Instagram | Facebook | Pinterest | Etsy

I try and reply to every comment left. If I don't, know I do see and appreciate the crap out of each and every one
Alternatively, you can reach me on all the social media options above, below, E V E R Y W H E R E