You know what I love? When you find a book and just fall in love with it. That is essentially what I did with Everything, Everything and I feel I might be too excited to write about it that I don't think I'll be making much sense.
"Madeline Whittier is allergic to the outside world. So allergic, in fact, that she has never left the house in all of her seventeen years. But when Olly moves in next door, and wants to talk to Maddie, tiny holes start to appear in the protective bubble her mother has built around her. Olly writes his IM address on a piece of paper, shows it at her window, and suddenly, a door opens. But does Maddie dare to step outside her comfort zone?

Everything, Everything is about the thrill and heartbreak that happens when we break out of our shell to do crazy, sometimes death-defying things for love."
I started this before bed one evening and finished it the next day, this is genuinely a book I couldn't put down. A book where I was willing to call in sick for work because I wanted to find out what happens to Madeline. I didn't call in sick. But almost.
This. Book. Is. Beautiful. From the characters to the illustrations - yes, this is a young adult book with cute drawings that enhance the experience. It's so easy to get through because there are short chapters which I love. Sometimes chapters don't have to go on for 10 or 30 pages, sometimes 2 pages is enough to cover events. Let's be honest, one of the things that drove me through this book was "Oh, just one more chapter - look at it, it's like 3 pages and there are illustrations" (but of course, doing that every single time means you've read half the book in no time at all).
I love the characters, and for once I didn't get overly sick of the woo-ing stage. I think this is because Nicola Yoon has cleverly used IM message for a lot of the communication. Not only did I race through it easily, but I picked a lot up about the character purely through the way they typed. They're a bit eccentric of course, and I really don't want to go in to too much because I don't want to even slightly spoil it, but they still felt real.
I genuinely can't put in to words how much I enjoyed this book, it featured as one my
top 10 books for 2015
. There was the smallest typo (which I've notified the publisher about if they haven't been notified already) that threw me off balance and caused slight confusion because it was a character name mishap but other than that, like once I got over it, this book is truly wonderful. I expect great things from this author in the future. Seriously, please go and read it right now.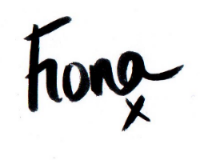 Follow North East Nerd to catch the latest posts:
Twitter | YouTube | Bloglovin' | Instagram | Facebook | Pinterest | Etsy

I try and reply to every comment left. If I don't, know I do see and appreciate the crap out of each and every one
Alternatively, you can reach me on all the social media options above, below, E V E R Y W H E R E