I know 2015 isn't even over yet and I'm putting this post out there. I don't care. 2015 is a crazy long year, and I'm at the point where I just want it to be over now and it's very unlikely that something ground breaking is going to happen to me in these last 2 or 3 weeks. Instead of doing a Ruminations yearly wrap up like I did for 2014 but deleted later, I'm going to tell you what I can't believe I accomplished this year (in no particular order).
Started a YouTube channel
I mean, everyone and their mum has a YouTube channel at this point, but I have finally jumped on the bandwagon. To be fair, I think I made my channel in 2011 or something but I have only just started using it for vlogging and I love vlogging. Even though some of the videos on there I already hate and just KNOW I will delete them in the future, for now it's a cute little thing I do and enjoy when I can find the time to film and edit.
Wrote a novel
Well, let's just break that down. I completed
NaNoWriMo
, so I wrote over 50,000 words for a novel. In 2016 I'll actually get around to editing it and making it something amazing whereas right now it's just jumbled words if we're being honest. Since 2008 I have attempted to do this 4 times and gave up halfway through so to actually finish (and in good time) this year was amazing just for that "I can do this" feeling. I do plan to continue with this work in progress and edit it up nice, but even if it amounts to nothing I wrote over 50,000 words in a month and that is a pretty amazing yet surreal feeling.
Entered a writing competition
Really early on in the year I entered a short story in to a competition that I don't think has announced a winner yet, despite it supposedly happening in Spring. Even so, it wasn't about winning, it was about just entering. Thinking back to it, the story I wrote I did quickly and even though I edited it, I knew it wasn't great but the concept was interesting. I might have to give that piece of writing another edit just to see what actually happened. But I put my writing out there which is crazy and, dare I say it, brave.
Dyed my hair blue
How long have I been wanting to dye my hair some bright and wonderful colour but always held back because it wasn't 'professional' - well fuck it. I dyed my hair turquoise and it fades to green and I love it. My younger self will think I'm so fucking cool.
Got a full time contract
When I was younger (and we're including like, up to a couple of years ago in that) I thought having a full time contract made me an adult so strived for one. Now I know full time just means being tired all the time and working loads. Super proud of myself for getting something full time, even if full time isn't something I necessarily want any more.
Read so many books
I am such a big reader now. In the past I would read books but just as a before bed thing. Now I read all the time and everywhere and I love it. I read so many books over the course of 2015 and this is the most books I've ever ever read. Currently, I'm at 71! That's more than one a week and it's crazy and I'm so happy.
Travelled to New Zealand
This still feels like a dream. I travelled across the world on my own and it makes me want to laugh out loud. I was on a whole different time zone at one point and experienced winter twice this year. I loved it though, and I would do it again. There is talk of potentially moving out there on a short-term basis between me and my boyfriend too but it all depends on what the future holds.
Opened an Etsy store
Something I wanted to do late 2014, managed to do middle of 2015 and even decided to cull stock and start over before 2016 even started but you know, I'm doing it. I've had some success and also
not a lot of success
but sometimes I look at my store and I'm like, shit, I made this stuff. This is another little thing I started in 2015 and hope to do more with come 2016.
Saved up a nice chunk of money
For ages I've been saving up and this year I finally made some good progress with it. It's not a whole lot of money, but the fact that I saved it up and didn't spend it on Pop! figures or books is impressive enough as is. I don't actually know what I'm going to use these savings for. Either my Masters Degree, a house deposit, Japan adventure (2019!) or just extra living money when I finally get my own place. The end goal keeps changing if I'm being honest. It's wonderful just having that peace of mind though. Here's to more savings in 2016!
At the beginning of the year I had no idea I would do a bunch of that stuff, so kudos to 2015 Fiona for actually getting shit done. My past self always surprises me when it comes to productivity. This makes it seem like it was a bloody fantastic year, which overall it kinda was. I did have some horrible times though, dark days and I lost people close to me but thank you for bearing with me and reading all the good things I did this year. I obviously have some hopes and dreams which I didn't achieve, this year but there's always next year. I'm a little bit excited for the new year now if we're being honest. Here's to 2016 and all the things I might/ might not achieve.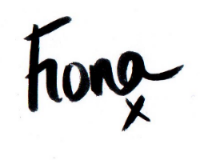 Follow North East Nerd to catch the latest posts:
Twitter | YouTube | Bloglovin' | Instagram | Facebook | Pinterest | Etsy

I try and reply to every comment left. If I don't, know I do see and appreciate the crap out of each and every one
Alternatively, you can reach me on all the social media options above, below, E V E R Y W H E R E