You know, working in retail at Christmas can be a lot of fun one minute and then like entering the sixth circle of hell the next. I'm a bit bummed today because my Christmas break consists of just the two days off and I would love nothing more than the veg out for the next week to recover. Although I'm in a retail job I love, at the end of the day it is retail and this isn't what I had planned. But, I don't have any plans at all really yet I do have my idea of the perfect job, and here are some of the elements it needs to have:
It pays good
If money didn't make the world go round I wouldn't work. But I've got bills to pay and things to buy. Ideally I'd want to work somewhere where they pay above and beyond minimum wage. In fact, I would like to see my hard work paid off and receive some kind of bonus or raise. This only happened to me once in my life when I was under 18 (so I went from a sickening £3.30 to something like £4.20 an hour) and I'm just like, why hasn't that happened to me ever since? Where is Mr. Moneybags employer, singling me out because I AM AMAZING?
My colleagues do their job properly and work hard
I always do what I'm asked and I'm quick to pick things up. Gross, this sounds like a job application. But it's true. I always do extra if I'm asked because I like doing more, half the time it's fun anyway. It's frustrating when you work with people who don't do just their basic duties never mind all of the above and beyond stuff. It's worse when they then pile their workload on you and it's like, excuse me? Sorry no, this is your job.


My colleagues are nice
To be fair, I do and have, worked with lovely people in every job I've been in. My fear is going somewhere new and for this to not apply. I think office dramas are what's brought this on, too much clashing and drama sounds like another job in itself.
The job is easy
I work hard, yes, but wouldn't it just be great if the job I worked in was easy in the first place? Obviously, my ideal job would require me not having to leave the house never mind work with customers face to face. Even better, if it's about something I'm naturally good at; like petting dogs or turning oxygen in to carbon dioxide.
The job is different every day
I'm sick of monogamy. The reason I have so many different (albeit similar) jobs under my belt is because I get bored of doing the same thing day in and day out. Is there a job where you do lots of different things every day? One week you're an interior designer, the next you travel to an exotic land and then after that you're tasting cakes for quality control?
Every part of the job is good
I know, not every part of the job is ever good. But that saying sticks with me "do what you love and you'll never work a day in your life" but surely that's not real? I don't think I've ever met a person who 100% loves their job in the real world. There's always one little thing to complain about. One little thing they always do begrudgingly because it's just that bloody thing.
Normal working hours
All of my retail comrades are wooting at this one, I'm sure. Imagine working the same shifts every week, only working Monday to Friday, having the evenings to watch TV instead of being stuck in a shopping centre till 7pm or 9pm or even later. Getting that Friday feeling instead of Friday being just another day of the week. Always being guaranteed to work a stretch of 5 days on with 2 days off to follow instead of potentially 8 or 9 day stretches (they happen, all too frequently for some and they are grim)
Not full time
You know what I've learnt about going full time? It is exhausting and I spend 5 of 7 days a week at work. 5 days that include evenings and weekends, normally all of them which is why retail sucks because people just seem to want to shop all the time. Let's make full time a 4 day week at the very least.

Loads of holiday time

It's your birthday? Have the week off! It's Christmas, take the month off. You know you don't need to be at work for like half the year so just take it off and we'll pay you! Yes please, can this be a thing?
This was only a little therapeutic, if nothing else I should now know all these things don't exist in one job role (if they exist at all) so I should find something that includes most of them to aim for. I probably won't change my mind and keep looking for the perfect job. What do you wish your job had/did that would just be a mint bonus?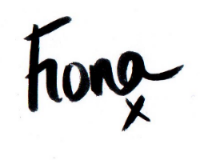 Follow North East Nerd to catch the latest posts:
Twitter | Bloglovin' | Instagram | Facebook | Pinterest | Etsy

I try and reply to every comment left. If I don't, know I do see and appreciate the crap out of each and every one
Alternatively, you can reach me on all the social media options above, below, E V E R Y W H E R E