Hot damn, I actually did it. Last night I completed my first ever
NaNoWriMo
after attempting it so many times in the past. I don't know why this time was different and I really can't believe I did 50k - surely the computer has added it up wrong?
After I pushed validate, I knew I wanted to write a post just to share that I'd won. I'm trying not to brag and be a dick about it but this is my first win and I've been attempting NaNoWriMo since 2008. So many previous story ideas could never fully form and I've never been able to make the time to write so yeah, I'm excited. Don't get me wrong, what I have currently is pretty bad, but at least it's something and come January, that means I can try to edit it and make it awesome.

Let's just get the truth out there: I wrote 50k but didn't necessarily finish my novel. I should (and I will try to for the rest of November) keep going, but I went in to the month thinking I had planned it all and it turned out I had only planned half of my plot. I blindly stumbled through the end and with four different view points it got messy very quickly and it's oh so vague. I realised I needed a bunch of new supporting characters that I couldn't even name because I had no idea about them until I came across them (one guy is a leader of a cult and is actually just referred to as Leader throughout, good job brain). It's messy, but I know editing it will help me clear up the mess that it is. Guys, I've done zero world building and all I seem to focus on are peoples eyes and tone of voice (if they aren't scowling or growling they're looking intensely at each others faces). It's allowed to be shit, it's a first draft.

Wanna know about my novel? Gross, it's so far from being a novel, but that's what I'm going to be referring to it as. Currently, I'm happy with the title Hollow but that might change depending on how I feel in a few months time when I come back to it. It's post-apocalypse (don't ask me what happened, because I can't decide between post-nuclear war or post-environmental chaos) / dystopia. It was initially inspired by Mad Max and I've been playing Fallout 4 recently so that helped (sure, any excuse to justify that purchase). The story follows two sisters who are raiders. They kill to survive and it's worked out fine until the day they manage to loot a baby. One of them wants to keep it, the other wants to sell it to a nearby city, so they fall out. The younger one (who wanted to sell it) kidnaps it and goes to this city, but is captured because this place is a fucking nightmare sex dungeon (I curled up and died inside when I created the cesspit) so the older one has to go and fetch her. It's not actually a sex dungeon, but yeah bad things happen there and no one gets out, not easily.

It's that simple. Except I did this and reached the climax and was like, this is only 30k - actually, I can't leave it like this. It's unresolved. So the messy second half is a lot of running away and building an unlikely army because viva la revolution and I needed to get that last 20k. And yeah, ultimately, I'm excited about it but the second half needs so much work.
I was going to try and attempt a
vlog
on the subject (yeah,
I do that now
, sorta) but instead I thought I'd type a few words of encouragement since there is still 8 days to go, I wanted to help other participants with that last little push. I know one of the reasons I completed it last night rather than today was because I saw
Jenny
was a winner,
and I wanted to be a winner too
! I think I've secretly been in competition with her this whole month.
Here's some advice I read the past month that really helped me. Unfortunately I can't remember exactly where I heard it or exactly what it was so I can't give proper credit (this pains me, it really does)
Write in short bursts. When I sat down to write I set a timer for 30 minutes and just wrote all the words. Normally I'd reach around 1,000 words (even more on the good days, but so much less on the uninspired sessions) and it's mad to see the numbers grow so quickly from such a short writing session. Then I could give myself the reward of dicking about on the internet.
MAKE time. I did this while working full time (okay, I was off work for one week at the start, but still). Right now, you have to squeeze in that ten minutes to get some words on paper or sacrifice that half an hour of cat video watching time to focus on a word document if you really want it to happen.
Write even when you don't want to. I hit 30k and I was completely lost. Some days I didn't want to write at all, but I told myself just to do a little. Even if it's pants, just write.
When you're stuck, just make your characters talk. I can't tell you how many words I accumulated or secrets I uncovered because I just made two people have a conversation. The most intense things that happened between characters weren't planned at all.
Take part in sprints. Personally, I didn't take part in any but I do follow NaNoWordSprints for the option had I needed it. If anything, it was just nice to know that other people were writing alongside you. Also, I love the #NaNoWriMo and #NaNoWriMo2015 hashtags.
Don't look back. Don't even think about editing. In all of my previous NaNo projects I've been obsessed with getting it perfect right away, when really I should have just been using NaNo to push up my word count and make it form some kind of a draft. You have to silence your inner editor this month, they can come out to play later.
Even though my novel not finished (and I know I should 100% finish it) I'm taking a break from my work in progress. I've outlined all the important things that need to happen but since I essentially pantsed the last half of the story I really need to take a step back and reread it so I can remind myself of who the characters used to be and what the big picture is. My plan is to try and edit it between January and May the best that I can, maybe even longer than May, but in the summer I'll attempt to plan for my next NaNoWriMo and see how that goes.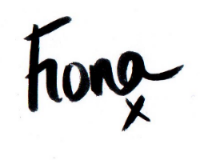 Follow North East Nerd to catch the latest posts:
Twitter | YouTube | Bloglovin' | Instagram | Facebook | Pinterest | Etsy

I try and reply to every comment left. If I don't, know I do see and appreciate the crap out of each and every one
Alternatively, you can reach me on all the social media options above, below, E V E R Y W H E R E