I don't think I wrote a single book review in June. I did read a bunch of new books though, so thought I'd share a little bit on them. For once, there seems to be a solid theme: Brand New Young Adult Novels.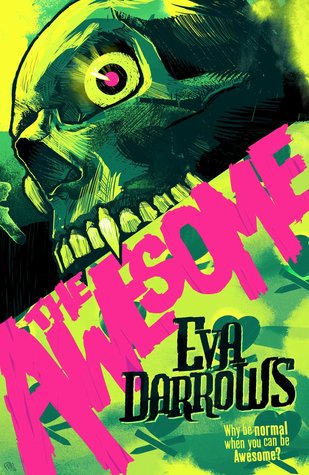 Confidence: The Diary of an Invisible Girl by Paige Lavoie*
Published 2015. Read June 28th 2015, 3 stars.
When I saw the announcement that Paige, a fellow
Geek Girl Brunchette
, had published a book I immediately added it to my To-Read list. Then Paige was all, hey want to read it and write a review? And I was all, hells yeah. So I got sent a copy which I read in less than a week.
There is something about diaries that I love to read. Barb's diary is full of nerdy references from comics, to anime to Adventure Time to squirrel zombies - it has it all. This reads exactly like a teen would write in the sense that everything is intense and one night it's literally the end of the world because of something mortifying that happened, but then the next day everything is just peachy again. Relationships and friendships are messy and small things can knock them unbalanced. I really liked the set of characters and what they were doing. Barb is too real for me, reading her thoughts (and the overthinking, and the doubt and always giving a small mention to food eaten) took me back and reminded me I have diaries with so many embarassing thoughts scattered around the house, although I was not as cool as Barb when I was in school (and I mainly talk about food, YAS)
It's a lovely read, so if you fancy trying it for yourself, you can get it
here
!
The Awesome by Eva Darrows*
Published 2015. Read June 21st 2015, 3 stars.
"Maggie's mother informs Maggie that she can't get her journeyman's license for hunting until she loses her virginity. Something about virgin blood turning vampires into pointy rage monsters. Blood and gore and insides being on the outside and all that." I didn't know what I expected when I picked this up but I'm really glad I did. Maggie, our monster hunter apprentice, voices the novel, and it is a very distinctive voice at that. I couldn't decide if I thought she was hilarious or annoying but she did grow on me. It's the right mix of awkward teenager trying to be successful in all of her relationships meets vampire hunting and zombie sidekicks.
Another Day by David Levithan*
Published 2015. Read June 6th 2015, 4 stars.
When I read Every Day, David Levithan stole my heart and made me experience all the feels. I've been excited about Another Day from the first rumours I heard. I should clarify that this is not a sequel. Another Day is a companion to Every Day, this means that it covers the same events as in Every Day but from Rhiannon's point of view. I still prefer Every Day having read them both. There's just something about A that I love.
I read it quickly because I was interested to see things from Rhiannon's point of view, experience her feelings first hand and see what she got up to on days where she doesn't divulge too much to A. It's good because there are some things you get tainted by from A's point of view, like why the hell is she even with Justin, how does she feel and react to A's strange condition/circumstance (?), and why does she act the way she does? Another Day gives a lot of insight and is worth a read if you're a fan of Every Day or just anything that David Levithan has wrote. This one comes out at the end of July, so keep your eyes peeled.
One thing that did get me excited was the end, so just in case it is seen as a spoiler I'm going to SPOILER ALERT this next little bit: do I think David Levithan is done with A and Rhiannon? No. Effing. Way.
What books have you been reading lately?

Twitter | Bloglovin' | Instagram | Facebook | Pinterest
*Amazon associates link
I received all of these books, paper and digital copies for free.