Homer Simpson from The Simpsons
Homer was the first dad to jump in to my head. I know sometimes he seems to forget he has three children, is an alcoholic and probably not the best example of a role model (sometimes) but Homer is one of my favourite dads. He works a job he hates to support his family, takes Lisa to museums even though it's not his thing and although there is so much tension and butting heads with Bart they still have their moments.
To be honest, Davos is one of my favourite characters and him being a geordie only influences that slightly. It's hard to find a goodie in Game of Thrones, they are all so twisted, right? But Davos is one of the good ones, and although the stuff with his son feels like an eon ago it's still obvious that he's a great dad. I'm sure I didn't like his son, but Davos is the kind of dad who just wanted better for his son. I also feel like he's a better father figure to Shireen than Stannis ever has been.
Image source
Jack Murdock from Daredevil
I don't know much when it comes to the comic Daredevil, but I've been watching it on Netflix and I fell in love with Jack Murdock as a dad. He seems so thick skinned and hard on the outside, but inside he loves his son so much, is his main care giver even though I think the Matt's mother is still alive (just out of the picture) and best of all, he wants his son to strive to be the best he can be, making sure he does his homework so he can make something of himself.
Dr Perry Cox from Scrubs
He's obviously a father figure and mentor for JD but I'm not thinking about that. I'm thinking about the time where he spends all night trying to find a doctor to give his daughter a shot so she doesn't fear him. I'm thinking about matching outfits with his son Jack. I'm thinking about him reading or making up bed time stories for Jack.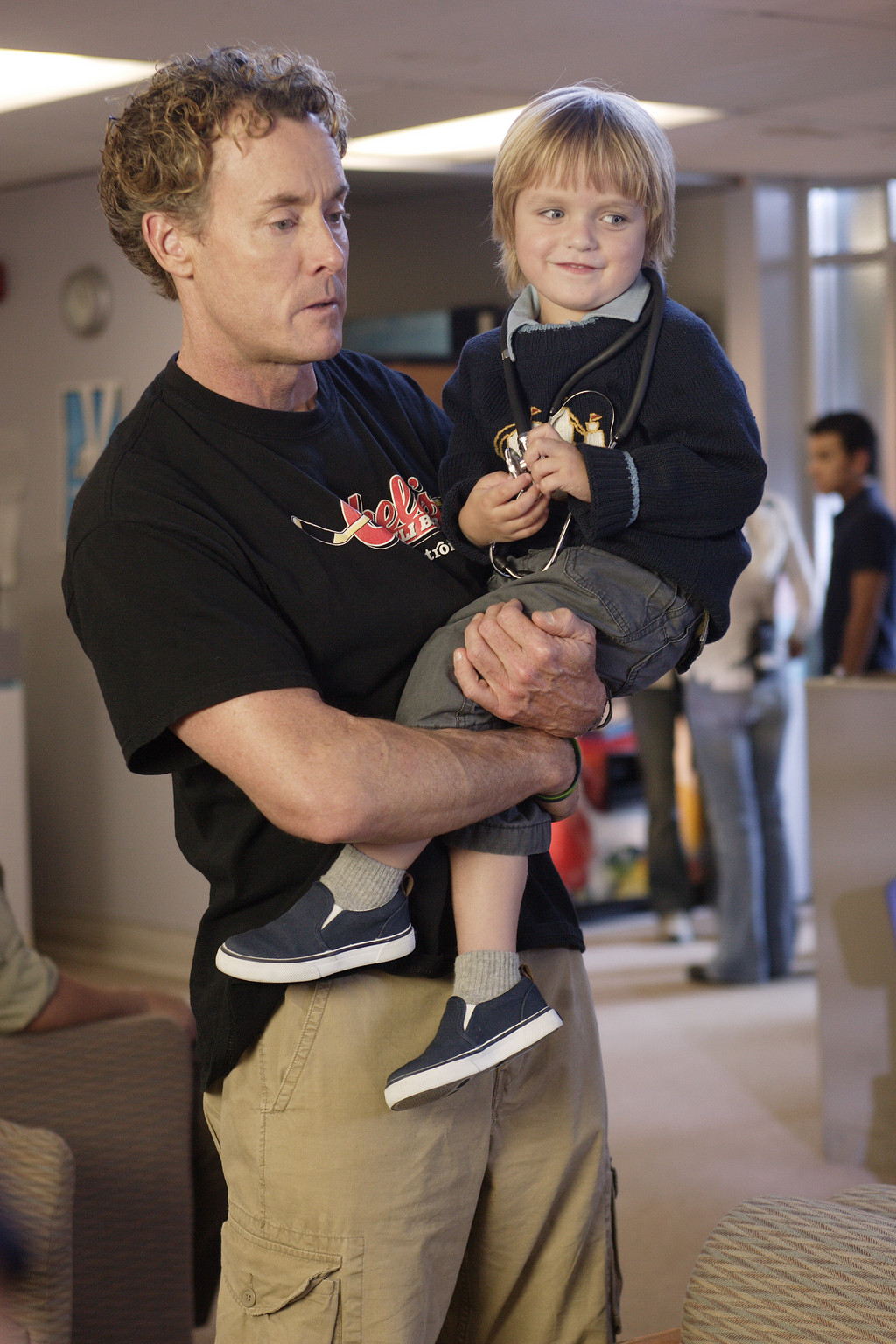 Jay Pritchett from Modern Family
I only wanted one Modern Family dad, and it is so hard to choose from the four absolutely amazing dads from the main cast. I thought I'd go with my first instinct Phil (because he's fun and so much like me, it's like glimpsing in to the future at how I'll be as a peerent) but it has to be Jay.
Modern Family is about different family types, and at the head of it all is Jay, father to Claire and Mitch as well as Manny and later Joe then grandfather to Hayley, Alex, Luke and Lily. What always gets me so emotional is that Jay is this old fashioned character, hides his emotions away and looks out for himself. Except from he is anything but that, and there are too many Jay moments when he shows true affection to his family. Dancing ballet on stage with Lily because she doesn't want to do it alone, walking Mitch down the isle even though he's uncomfortable with homosexual relationships (but still accepting of his son), talking Manny to Disneyland after Manny's dad bails on him. Seriously. When it comes to TV dads, everyone needs to take a leaf out of this guys book.
"90% of being a dad is just showing up"
Who are your favourite TV dads?
You can win a TV
by writing a post about your favourite TV Dads (hurry, competition closes on the 21st!)

Twitter | Bloglovin' | Instagram | Facebook | Pinterest