This is a bit of a miss-match of titles to review. It's a bit vague but the main thing that links these books together is that they are all YA authors. I mean, I could make a link and be like "important issues" and "health" but I don't think I will. Some came out ages ago, and a few are brand new. I just wanted to share some reviews with you guys.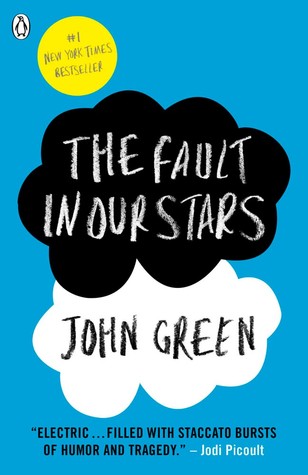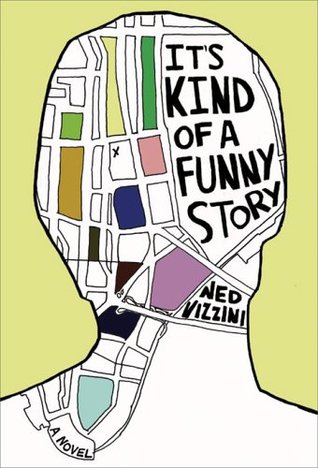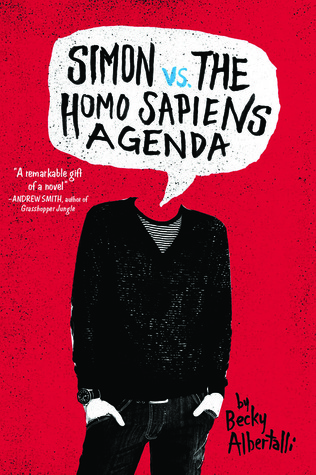 The Fault in Our Stars by John Green
Published 2012. Read April 14th 2015, 3 stars.
"Despite the tumor-shrinking medical miracle that has bought her a few years, Hazel has never been anything but terminal, her final chapter inscribed upon diagnosis. But when a gorgeous plot twist named Augustus Waters suddenly appears at Cancer Kid Support Group, Hazel's story is about to be completely rewritten."
I bit the bullet and read The Fault in Our Stars. There's a lot of things I want to say but I think the main thing for me is that this isn't worth the hype. For me anyway. Hi, I do not watch vlogbrothers and I don't really get the whole John Green thing. He can write, but he kind of overdoes it. Wonderful example in this, here's my problem; my one problem that I hate forever: Hazel has that friend, and she's loves boys like toys, whatever. But she uses the word "lascivious" and I just looked at it like, nope. I'm done. Please give me a real life example of a 16 year old using that word where they haven't googled it / used a thesaurus to sound smarter. Like, seriously? I had to google it. The story is great, tragic, but I couldn't invest in these characters because they were kind of the biggest arseholes in literary history for me. So self-centered and rude. "But they have cancer, they've grown up, it's a different life", it's tragic yes, but these don't feel like real teenagers to me. Sorry Nerdfighters. I can appreciate it, like I didn't just go and give it 1 star to spite John Green, but it could have been so much better.
It's Kind of a Funny Story by Ned Vizzini
Published 2006. Read November 18th 2013, 4 stars
"Ambitious New York City teenager Craig Gilner is determined to succeed at life - which means getting into the right high school to get into the right job. But once Craig aces his way into Manhattan's Executive Pre-Professional High School, the pressure becomes unbearable. He stops eating and sleeping until, one night, he nearly kills himself. Craig's suicidal episode gets him checked into a mental hospital, where his new neighbors include a transsexual sex addict, a girl who has scarred her own face with scissors, and the self-elected President Armelio. There, Craig is finally able to confront the sources of his anxiety."
This book was very important to me. This is quite an old one I read back in 2013) so I can't remember the story perfectly but I remember Ned Vizzini getting the feelings and circumstances scarily accurate. So, I read this when I was in a "Dark Place" in my life, like, I disliked my course and circumstances and I saw my GP to get help and everything. It's the worst I've ever been and I don't like going in to it. I was recommended this book by my boyfriend and I couldn't get over Craig's thought patterns and feelings. It's one of those books where you think you're alone, then you read it, and you're like, actually other people feel like this too. I got better because things changed and I'm out of the "Dark Place" but I will always love this book. I loved the writing style (it's not like such and such said, it's more such and such was like) and the interesting characters, especially his parents and yeah. Very good read, loads better than the film.
Simon vs The Homo Sapiens Agenda by Becky Albertalli
Published 2015. Read April 26th 2015, 5 stars
"Sixteen-year-old and not-so-openly gay Simon Spier prefers to save his drama for the school musical. But when an email falls into the wrong hands, his secret is at risk of being thrust into the spotlight. Now Simon is actually being blackmailed: if he doesn't play wingman for class clown Martin, his sexual identity will become everyone's business. Worse, the privacy of Blue, the pen name of the boy he's been emailing, will be compromised."
I only had the proof (and potentially uncorrected proof for this one) but on the cover of the finished product it describes it along the lines of Albertalli is like the love-child of John Green and Rainbow Rowell. And I completely agree with that, especially if this love-child inherited more from Rowell than Green because this novel isn't dripping with pretentious words or awkwardly, trying-to-hard quirky characters but ones that I can actually relate to. Honestly, I fell hard for this novel for so many reasons. We follow main character Simon who is just a normal kid with a secret, a pretty big secret, which is at risk of coming out. Literally. This book is about relationships of all kinds, mainly the intense cute relationship with e-mail pen pal Blue. As well as Simon there is a whole cast of friends that are normal too - but like, real normal. He has friends obsessed with manga and anime, a sister who kind of reminds me of my sister and just I can't even, okay? I got so emotionally invested in this book and here's the three main things that did it for me before I word vomit this review to babbling nonsense. (1) Simon is a Harry Potter fanboy (2) References to Tumblr and other social media, but TUMBLR in all it's glory and malicious-ness (3) Intense emotions where Simon literally respond with "I can't even" and I get that on such a huge level because I am essentially a teenager, that much is apparent. 5 stars. Everyone needs to read this.



Twitter | Bloglovin' | Instagram | Facebook