I've recently started reading graphic novels for so many reasons, but the best reason is of course that they are simply ace. I've put off reading graphic novels for a while because I am way to intimidated by the selection of DC and Marvel comics (like Batman alone, there is too many, where do I start? I know there is an order, a guy at work has told me the order but it's like, overwhelming). Luckily, there are so many more to pick from so I'm looking at smaller series and more independent publishers that you should definitely check out.
Before I get in to the recommends, like normal I'm going to say all of the images and little teasers are from
Goodreads
so if something intrigues you click on the link to find out more but I obviously would suggest running to your local bookstore/comic book shop to buy these. It's a little different to normal because there are going to be a bunch of different styles and genres, and most of these might not be suitable for younger readers (due to gore and sexual imagery).
Saga by Brian K. Vaughn & Fiona Staples
: When two soldiers from opposite sides of a never-ending galactic war fall in love, they risk everything to bring a fragile new life into a dangerous old universe.
Low by Rick Remender & Greg Tocchini
: Millennia ago, mankind fled the earth's surface into the bottomless depths of the darkest oceans. Shielded from a merciless sun's scorching radiation, the human race tried to stave off certain extinction by sending robotic probes far into the galaxy to search for a new home among the stars. Generations later, one family is about to be torn apart in a conflict that will usher in the final race to save humanity from a world beyond hope.
The Walking Dead by Robert Kirkman & Tony Moore
: An epidemic of apocalyptic proportions has swept the globe, causing the dead to rise and feed on the living. In a matter of months, society has crumbled: There is no government, no grocery stores, no mail delivery, no cable TV. Rick Grimes finds himself one of the few survivors in this terrifying future.
Sex Criminals by Matt Fraction & Chip Zdarsky
: Suzie's just a regular gal with an irregular gift: when she has sex, she stops time. One day she meets Jon and it turns out he has the same ability. And sooner or later they get around to using their gifts to do what we'd ALL do: rob a couple banks.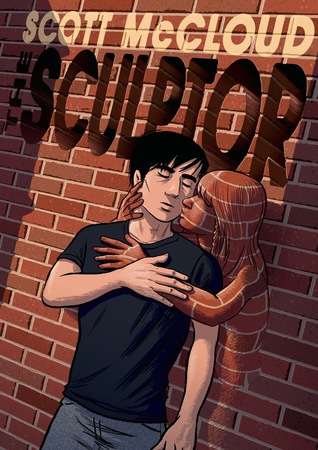 The Sculptor by Scott McCloud
: David Smith is giving his life for his art—literally. Thanks to a deal with Death, the young sculptor gets his childhood wish: to sculpt anything he can imagine with his bare hands. But now that he only has 200 days to live, deciding what to create is harder than he thought, and discovering the love of his life at the 11th hour isn't making it any easier!
The Wicked and The Divine by Kieron Gillen & Jamie McKelvie
: Every ninety years, twelve gods incarnate as humans. They are loved. They are hated. In two years, they are dead. The team behind critical tongue-attractors like Young Avengers and PHONOGRAM reunite to create a world where gods are the ultimate pop stars and pop stars are the ultimate gods. But remember: just because you're immortal, doesn't mean you're going to live forever.
Alex + Ada by Jonathan Luna & Sarah Vaughn
: a sci-fi drama set in the near future. The last thing in the world Alex wanted was an X5, the latest in realistic androids. But after Ada is dropped into his life, he discovers she is more than just a robot.
Blankets by Craig Thompson
: Wrapped in the landscape of a blustery Wisconsin winter, Blankets explores the sibling rivalry of two brothers growing up in the isolated country, and the budding romance of two coming-of-age lovers. A tale of security and discovery, of playfulness and tragedy, of a fall from grace and the origins of faith.
Persepolis by Marjane Satrapi
: It is the chronicle of a girlhood and adolescence at once outrageous and familiar, a young life entwined with the history of her country yet filled with the universal trials and joys of growing up.
The Sandman by Neil Gaiman
: In 1916, Dream is captured and encased in a glass globe in a failed attempt by a fictional Edwardian magician (very much in the vein of Aleister Crowley) named Roderick Burgess to bind Death and attain immortality. Dream bides his time for decades until Burgess dies. Afterwards, his son Alexander becomes Dream's new captor. Finally, in 1988, Alex's guards grow careless and the guards watching him fall asleep in his presence, allowing Dream to use the sand from their dream to his benefit. When the guards awake and break the seal Dream was in, he is then able to escape.
Y: The Last Man by Brian Vaughn
: "Y" is none other than unemployed escape artist Yorick Brown (his father was a Shakespeare buff), and he's seemingly the only male human left alive after a mysterious plague kills all Y-chromosome carriers on earth. But why are he and his faithful companion, the often testy male monkey Ampersand, still alive? He sets out to find the answer (and his girlfriend), while running from angry female Republicans (now running the government), Amazon wannabes that include his own sister (seemingly brainwashed), and other threats.
Lazarus by Greg Rucka & Michael Lark
: In a dystopian near-future, government is a quaint concept, resources are coveted, and possession is 100% of the law. A handful of Families rule, jealously guarding what they have and exploiting the Waste who struggle to survive in their domains. Forever Carlyle defends her family's holdings through deception and force as their protector, their Lazarus. Shot dead defending the family home, Forever's day goes downhill from there...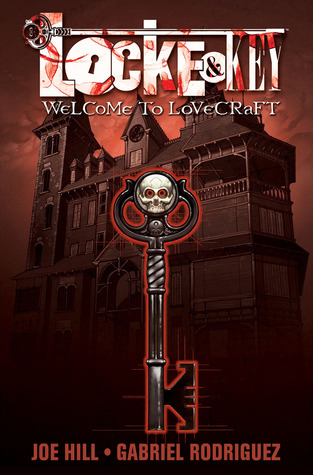 Locke & Key by Joe Hill & Gabriel Rodriguez
: An unlikely New England mansion, with fantastic doors that transform all who dare to walk through them. Home to a hate-filled and relentless creature that will not rest until it forces open the most terrible door of them all...
The Motherless Oven by Rob Davis
: In Scarper Lee's world, parents don't make children—children make parents. Scarper's father is his pride and joy, a wind-powered brass construction with a billowing sail. His mother is a Bakelite hairdryer. In this world it rains knives, and household appliances have souls. There are also no birthdays—only deathdays. Scarper's deathday is just three weeks away, and he clings to the mundane repetition of his life at home and high school for comfort.
The Thrilling Adventures of Babbage and Lovelace by Sydney Padua
: a rollicking alternate reality in which Lovelace and Babbage do build the Difference Engine and then use it to build runaway economic models, battle the scourge of spelling errors, explore the wilder realms of mathematics, and, of course, fight crime—for the sake of both London and science.
The Bad Doctor by Ian Williams
: Cartoonist and doctor Ian Williams introduces us to the troubled life of Dr Iwan James, as all humanity, it seems, passes through his surgery door. [...] Even the landscape is imbued with his patients' distress. As we explore the phantoms from Iwan's past, we too begin to feel compassion for The Bad Doctor, and ask what is the dividing line between patient and provider?
I've read a few of these but not all, I want to slowly build up my graphic novel collection thought! If you have any other graphic novel recommendations please let me know! I need to know what to read next!

Twitter | Bloglovin' | Instagram | Facebook | Pinterest
New stock at Badger & Bear: Stickers you can colour in!