I always have a secret urge to read paranormal novels but I don't have much experience with them and my to read list is so long and only grows longer as time goes on (you can keep up with me on
Goodreads
). So I did a little research to see what kind of paranormal novels are out there.
I've done a few of these recommendation posts now so you'll know the drill. If you're a new reader however (hey, how's it going!) just a heads up to say all of the images and little teasers are from Goodreads so if something intrigues you click on the link to find out more!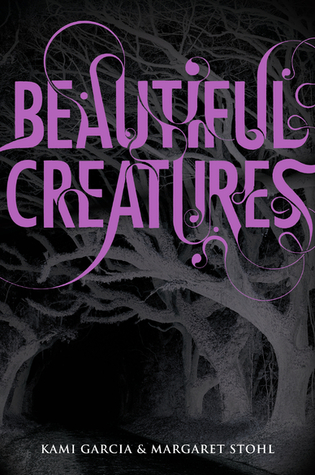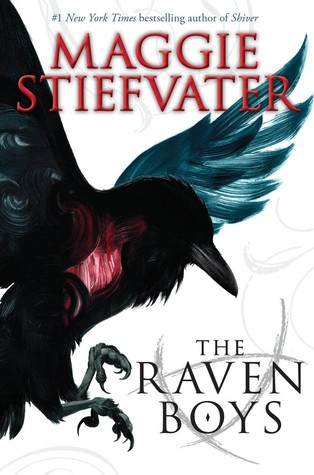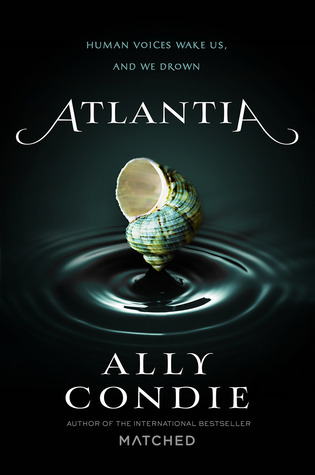 Beautiful Creatures by Kami Garcia
: Lena and Ethan become bound together by a deep, powerful love. But Lena is cursed and on her sixteenth birthday, her fate will be decided. Ethan never even saw it coming.
Vicious by V.E. Schwab
: In Vicious, V. E. Schwab brings to life a gritty comic-book-style world in vivid prose: a world where gaining superpowers doesn't automatically lead to heroism, and a time when allegiances are called into question.
The Raven Boys by Maggie Stiefvater
: Every year, Blue Sargent stands next to her clairvoyant mother as the soon-to-be dead walk past. Blue herself never sees them—not until this year, when a boy emerges from the dark and speaks directly to her.
Atlantia by Ally Condie
: For as long as she can remember, Rio has dreamt of the sand and sky Above—of life beyond her underwater city of Atlantia. But in a single moment, all her plans for the future are thwarted when her twin sister, Bay, makes an unexpected decision, stranding Rio Below.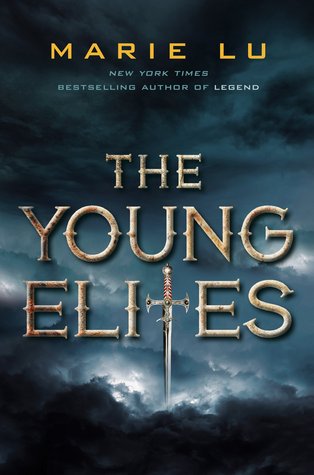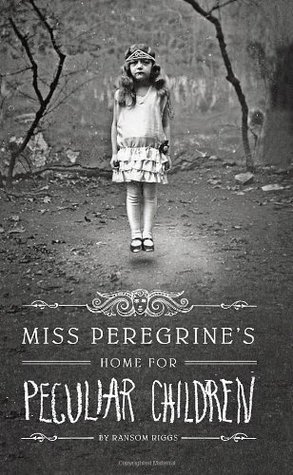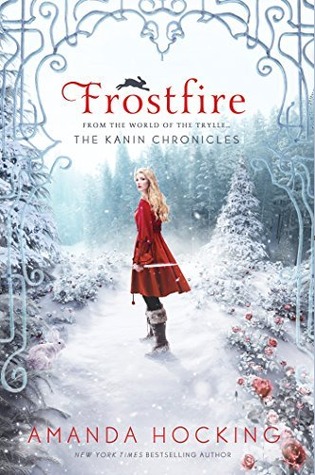 The Young Elites by Marie Lu
: Adelina wants to believe Enzo is on her side, and that Teren is the true enemy. But the lives of these three will collide in unexpected ways, as each fights a very different and personal battle. But of one thing they are all certain: Adelina has abilities that shouldn't belong in this world.
Miss Peregrine's Home for Peculiar Children by Random Riggs
: A mysterious island. An abandoned orphanage. A strange collection of very curious photographs. It all waits to be discovered in Miss Peregrine's Home for Peculiar Children, an unforgettable novel that mixes fiction and photography in a thrilling reading experience
Frostfire by Amanda Hocking
: Bryn Aven is an outcast among the Kanin, the most powerful of the troll tribes. Set apart by her heritage and her past, Bryn is a tracker who's determined to become a respected part of her world. She has just one goal: become a member of the elite King's Guard to protect the royal family. She's not going to let anything stand in her way, not even a forbidden romance with her boss Ridley Dresden.
When by Victoria Laurie
: Maddie Fynn is a shy high school junior, cursed with an eerie intuitive ability: she sees a series of unique digits hovering above the foreheads of each person she encounters. Her earliest memories are marked by these numbers, but it takes her father's premature death for Maddie and her family to realize that these mysterious digits are actually death dates, and just like birthdays, everyone has one.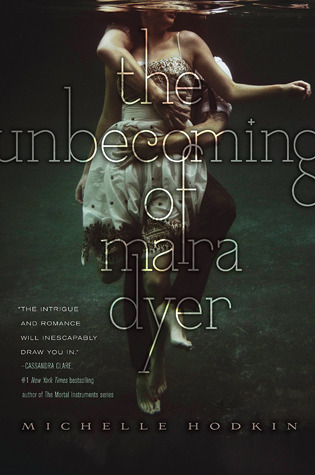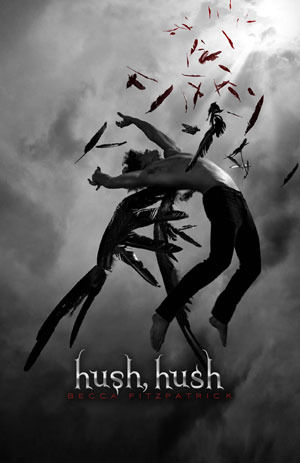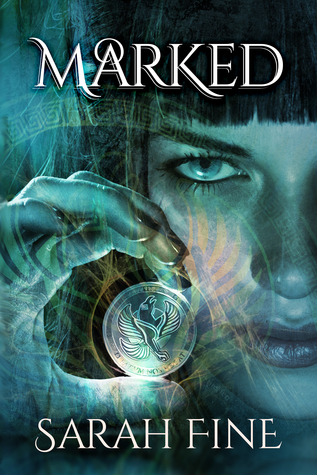 The Unbecoming of Mara Dyer by Michelle Hodkin
: Mara Dyer believes life can't get any stranger than waking up in a hospital with no memory of how she got there. It can.
Hush, Hush by Becca Fitzpatrick
: Romance was not part of Nora Grey's plan. She's never been particularly attracted to the boys at her school, no matter how hard her best friend, Vee, pushes them at her. Not until Patch comes along.
The Mime Order by Samantha Shannon
: Paige Mahoney has escaped the brutal prison camp of Sheol I, but her problems have only just begun: many of the survivors are missing and she is the most wanted person in London...
Marked by Sarah Fine
: In a broken landscape carved by environmental collapse, Boston paramedic Cacia Ferry risks life and limb on the front lines of a fragile and dangerous city. What most don't know—including her sexy new partner, Eli Margolis—is that while Cacy works to save lives, she has another job ferrying the dead to the Afterlife. Once humans are "Marked" by Fate, the powerful Ferrys are called to escort the vulnerable souls to either eternal bliss or unending fire and pain.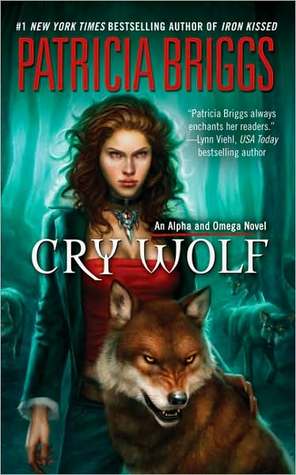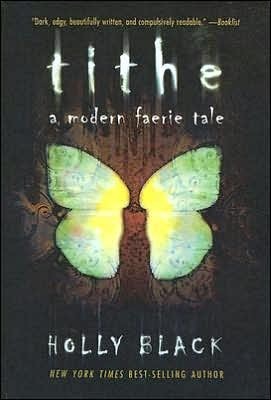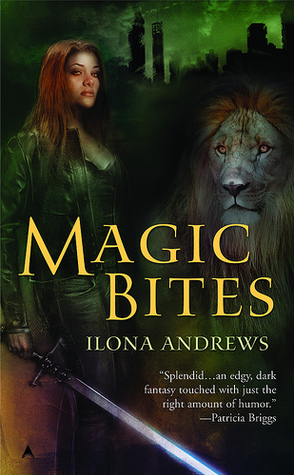 Cry Wolf by Patricia Briggs
: Anna never knew werewolves existed, until the night she survived a violent attack... and became one herself.
Tithe by Holly Black
: There, amid the industrial, blue-collar New Jersey backdrop, Kaye soon finds herself an unwilling pawn in an ancient power struggle between two rival faerie kingdoms - a struggle that could very well mean her death.
Magic Bites by Ilona Andrews
: Kate Daniels is a down-on-her-luck mercenary who makes her living cleaning up paranormal problems. Atlanta has two factions struggling for power.
Wildalone by Krassi Zourkova
: In this darkly imaginative debut novel full of myth, magic, romance, and mystery, a Princeton freshman is drawn into a love triangle with two enigmatic brothers, and discovers terrifying secrets about her family and herself—a bewitching blend of Twilight, The Secret History, Jane Eyre, and A Discovery of Witches.
Got any other Paranormal recommendations to add?

Twitter
|
Bloglovin'
|
Instagram
|
Facebook