Since it's almost Valentine's Day and there is no way I'm sharing Erotic Fiction recommendations I thought I'd try to recommend some Vampire Novels (a close second). I'm going to be brutally honest here, I'm not the biggest fan of Vampires. I think Twilight ruined it for me (ouch, sorry Twihard fans) but I know Vampire Fiction is a big thing for some people so I thought I'd explore and see if I can find some good ones to sink your fangs in to! (I'm not even sorry for the pun)
Similar to previous recommendation posts, I'm going to cover a range here, some younger kids books to some more adult (and maybe even raunchy) novels. All of the images and little teasers are from
Goodreads
so if something intrigues you click on the link to find out more!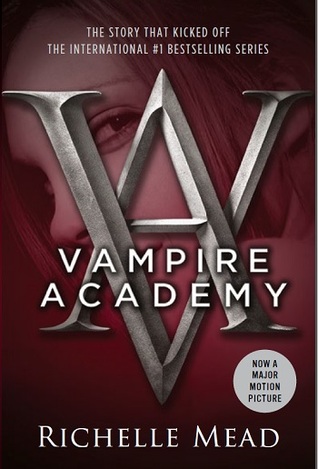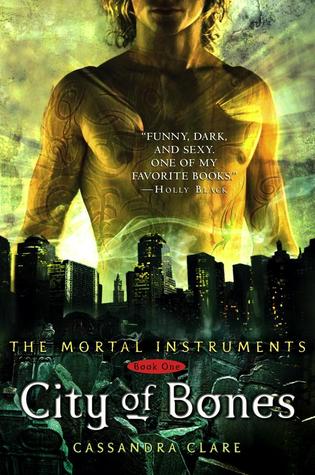 Twilight by Stephenie Meyer
: When Bella Swan moves to the gloomy town of Forks and meets Edward Cullen, her life takes a thrilling and terrifying turn.
Dracula by Bram Stoker
: Jonathan Harker, incarcerated in a Transylvanian castle, has an alluring but terrifying dream of three women, eager to prey upon him. His host and jailer is none other than Count Dracula, or Nosferatu, the Un-Dead, controller of the wolves.
Vampire Academy by Richelle Mead
: St. Vladimir's Academy isn't just any boarding school—it's a hidden place where vampires are educated in the ways of magic and half-human teens train to protect them.
City of Bones by Cassandra Clare
: When fifteen-year-old Clary Fray heads out to the Pandemonium Club in New York City, she hardly expects to witness a murder― much less a murder committed by three teenagers covered with strange tattoos and brandishing bizarre weapons. Then the body disappears into thin air.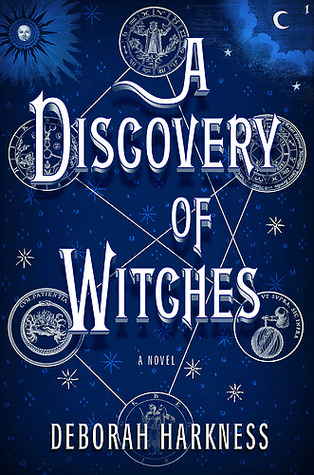 Switched by Sienna Mercer
: Olivia and Ivy are brimming with plans to switch places and pull every twin trick in the book. But Olivia soon discovers that she and Ivy aren't exactly the same. Ivy's a vampire. And she's not the only one in town.
Curtsies and Conspiracies by Gail Carriger
: Sophronia's first year at Mademoiselle Geraldine's Finishing Academy for Young Ladies of Quality has certainly been rousing! For one thing, finishing school is training her to be a spy--won't Mumsy be surprised?
A Discovery of Witches by Deborah Harkness
: [Diana's] discovery sets a fantastical underworld stirring, and a horde of daemons, witches, and vampires soon descends upon the library. Diana has stumbled upon a coveted treasure lost for centuries-and she is the only creature who can break its spell.
Dead Until Dark by Charlaine Harris
: [Bill]'s a vampire with a bad reputation. He hangs with a seriously creepy crowd, all suspected of--big surprise--murder. And when one of Sookie's coworkers is killed, she fears she's next....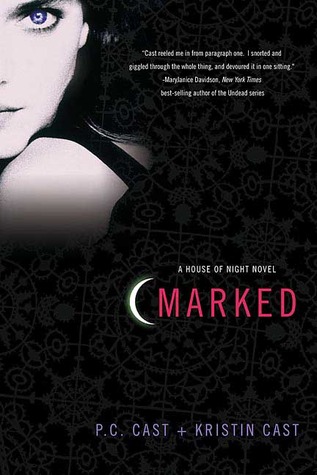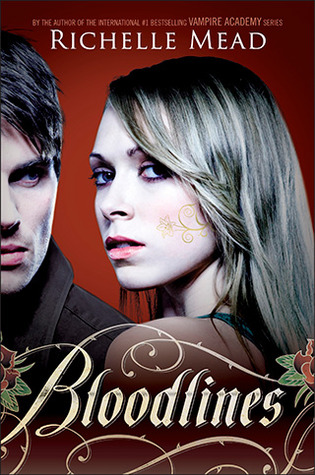 Marked by P.C. Cast
: After a Vampire Tracker Marks her with a crescent moon on her forehead, 16-year-old Zoey Redbird enters the House of Night and learns that she is no average fledgling.
Bloodlines by Richelle Mead
: Sydney is an alchemist, one of a group of humans who dabble in magic and serve to bridge the worlds of human and vampires. They protect vampire secrets - and human lives.
Halfway to the Grave by Jeaniene Frost
: Half-vampire Catherine Crawfield is going after the undead with a vengeance, hoping that one of these deadbeats is her father - the one responsible for ruining her mother's life. Then she's captured by Bones, a vampire bounty hunter, and is forced into an unholy partnership.
Dark Lover by J.R. Ward
: In the shadows of the night in Caldwell, New York, there's a deadly turf war going on between vampires and their slayers. There exists a secret band of brothers like no other-six vampire warriors, defenders of their race.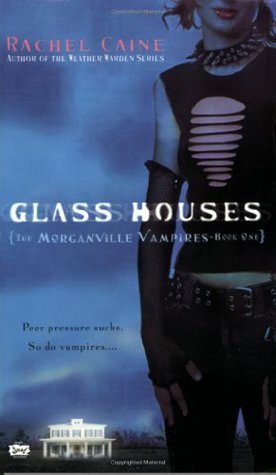 Sealed with a Curse by Cecy Robson
: The Wird sisters are content to avoid the local vampires, werebeasts, and witches of the Lake Tahoe region—until one of them blows up a vampire in self-defense. Everyone knows vampires aren't aggressive, and killing one is punishable by death. But soon more bloodlust-fueled attacks occur, and the community wonders if the vampires of Tahoe are plague-ridden.
Glass Houses by Rachel Caine
: [Claire's] new roommates don't show many signs of life, but they'll have Claire's back when the town's deepest secrets come crawling out, hungry for fresh blood. Will she be able to face the town's terror or will she drown like everyone else?
Uncle Vampire by Cynthia D. Grant
:
Sixteen-year-old Caroline and her twin sister Honey know for sure that their Uncle Toddy is a vampire who comes at night to drink their blood but fear of the consequences makes them keep their terrible secret.
Spider's Bite by Jennifer Estep: They call me the Spider. I'm the most feared assassin in the South — when I'm not busy at the Pork Pit cooking up the best barbecue in Ashland.
Okay, fine, some of these have intrigued me and I may look in to reading a few of these if the mood for Vampire Fiction ever strikes but for now I'll stick to dragons and dystopias.

Twitter
|
Bloglovin'
|
Instagram
|
Facebook