Due to the success of my
April Ludgate's Tabby Cat Jumper
post I thought I would go ahead and give it another go. Recently I watched all 3 seasons of Fresh Meat and Vod is by far my favourite character in every sense. One thing I love about her is her wardrobe and one jumper in particular caught my eye (too bad I couldn't get an ace photograph of it though).
This jumper is originally from
TopShop
but other than that I can't really disclose the price. I can only presume it was available in 2011 as that is when the reviews are dated as well as when Fresh Meat season 1 was filmed. I've searched the internet for some other jumpers influenced by the one above in some way or another. I saved this for now because I thought it would fit in with October and the whole Halloween theme that accompanies this time of the month.
As mentioned in my previous post, I'm only finding jumpers that look cute, I don't own them and I can not vouch for the quality or site. None of the images are my own but I've linked the website they originate from and if you click on the image it should go straight to the website page the item features on. Prices may vary due to sales etc. So here we go: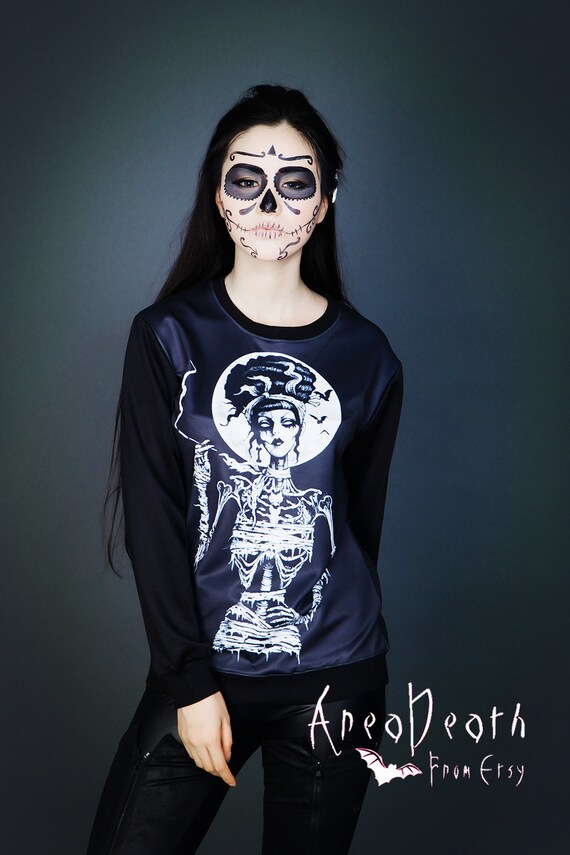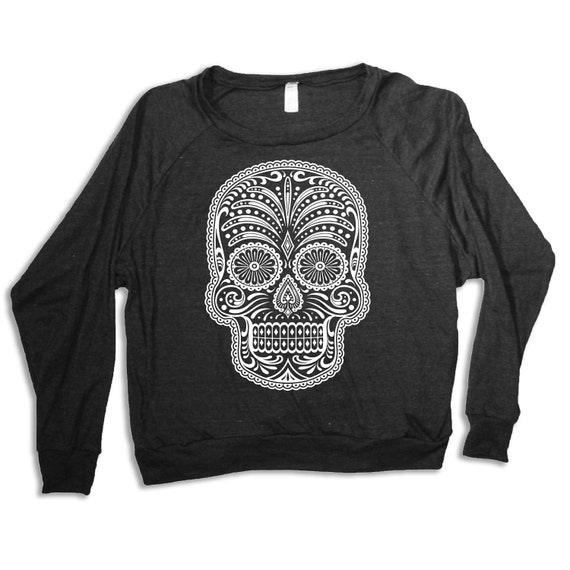 Sugar Skull pullover Sweater from
Happy Family
on etsy: £15.69
Skull Print Sweater from TopShop, available on
Amazon
: £24.99
Skull and Tartan Bow Jumper available at
Quirky Celia
: £30
Black Skull Print Jumper on
Polyvore
:£95
Skull Long Sleeved Sweater from
Ralph Lauren
: £110
Dancing Skeleton Jumper from
Markus Lupfer
: £315
Although a lot of these other examples aren't as colourful and stick with the expected white bones on black background there is so much variation in style. Got to love that. Which is your favourite?

Twitter
|
Bloglovin'
|
Instagram
|
Facebook