I've been complaining for a while now that I wouldn't be able to afford
The Sims 4
* when it was released and wasn't expecting to play it until Christmas. Lo and behold how a few hints and tweets persuaded my boyfriend and my dad to pre-order a surprise copy for me.
In my excitement I didn't get the best quality photo, but can you blame me?
I thought I would blog a little bit about my gaming experiences in comparison to The Sims 3 so people who are waiting a bit to purchase the game can get a better idea of how it is.
Firstly, you have to install this game via Origin which is new and annoyed me at first due to not being able to install thanks to a high server or something - yeah, it's Sims 4 day, up your game Origin. But that was the most temporary set back and I was installing in no time. It's a 2 disc installation process - how cute, I don't remember the last time I was required to change disc during the process. Because it is done through Origin I don't think you actually need the discs to play and you could log in to any computer through Origin and your sims would be there? I am worried that if I have to play through Origin there may be complications later down the line (does it rely on internet access?) but I don't play a lot of Origin games so I honestly don't know what to expect or what I'm talking about.
Create a Sim (CAS)
I haven't had any previous experience with TS4 CAS and I can tell you now I had so much fun making my founder, Dolores Starter, here. It is a lot more fluid than previous games. It'll take a while to get used to where everything is so I fumbled my way through making her (I've turned off the tutorial, I'm a learn by doing gal) but it was so easy to shift her appearance to make it exactly how I want it. You literally just grab and pull /push. I'm most impressed with body shapes, I feel like you can get a very accurate body shape of your simself for the first time. Setting hairstyles to outfits seems much easier too and more successful than previous games.
I also love how much personality shines through. Sure, there isn't as much choice as with The Sims 3 but if we rewind to just having The Sims 3 base game there wasn't as many traits to start off with compared to how many there are now. It's back to Aspirations rather than Lifetime Wants but I think these can be changed throughout gameplay. I haven't really looked in to it much but you set an Aspiration (Dolores got a family orientated one to do with her lineage - which I feel is a lovely nod to legacy players and our want to play through generations) and each Aspiration has levels and goals: Become a parent, Read to child for 3 hours, tutor for 5 hours etc. Once you complete your lifelong Aspiration you gain a bonus so the sim doesn't become a completely useless elder. For example, one of the family perks made the sim better at skilling children when they were around so it encourages social interactions. Maybe you can work towards another too? I will look in to these more as I play more.
Gameplay
So Dolores started looking for a mate. I've not found a lot of interesting looking sims yet but it is still early days. For once in sim history I'm actually really enjoying socialising and dating elements thanks to the emotions. It's never the same. Dolores is a cheerful sim so it always brightening days. Her happy interactions influence the sim she is talking to so they become happy. Sims can also multitask so there were a lot of times when Dolores would have made her lunch and someone would walk past her home and I would tell her to greet them - she runs out with her plate and continues eating whilst interacting. Amazing.
Eventually I bite the bullet and asked a random townie on a date and it was great. The game gives you small tasks and a main objective of the date. So for the first date it was just to interact with the date a certain amount of times with bonus objectives like flirting. Depending on your success you can have a bronze, silver or gold experience (I think) and are rewarded accordingly. Completing objectives is also a big part of jobs but unlike other games where it is all based on skill level and friends, it's also about completing other tasks. Dolores has a gaming type job (I haven't mastered the careers yet) and to progress in her career she had to play video games for 4 hours to improve her performance. I need to find out whether these career tasks are needed for promotions or if they just help the performance.
Emotions bring on different activities. Dolores felt energized so wanted to do sit ups and push ups and I love that she could just drop to the floor and exercise instead of having to buy a treadmill or other equipment. The wants are now three thought bubbles around the sim's head icon rather than a tab below and it just looks better. I can't tell if they change regularly after day to day (I haven't been paying attention to it) but you can cancel them if you definitely don't want your sim to dance or play the violin (yes, there is a violin as well as a violin skill)
You may have seen that it's just two neighbourhoods with not a lot of lots. I haven't explored a lot of the neighbourhoods yet because I still feel quite trapped on my lot. It is easier to travel between lots thanks to mobile phones and it's much smoother than The Sims 2 (or at least my Sims 2 game). The home lot remains active while you're away too so your home sims just autonomously sleep or play but like I said, I haven't really experimented with it too much. One thing I do know is that if two parent or older sims are out the baby gets sent to daycare and I don't think there are babysitters (how useless were they anyway).
Dolores married a man named Weston Sharpe. Neither of their names changed which was weird and I can't kick the habit of trying to find a City Hall to change his / her name. They have a baby named April. I know we're all pissed about no toddler stage but it's actually not the worst thing in the world. there are a lot more social interactions with the baby - they are stuck in the crib as far as I can tell but instead of just feed, snuggle and change diaper type interactions you can also coo at the baby, rock it, shush it and maybe more (memory is failing me). The babies do look pretty ugly and you can choose to Age them up straight away without cheating so thanks very much Maxis.
The only thing I am really struggling with is the camera (like edge scrolling) as it isn't as fast as The Sims 3 and obviously you can't go beyond your lot really. Building is another area I need to improve on because I'm too used to TS3 way of doing things. As I've said before, I think it's a case of me having to play more to get used to rather than this game lacking something. It really doesn't, I'm very excited to play and discover new things.
Is there anything about The Sims 4 you are interested in and want me to find out more about? Just leave a comment and I can look in to it for you / explain or screen shot it.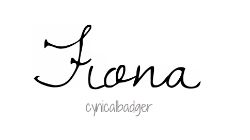 Part 2