I found a
30 day video game challenge
and, if you know me then you already know, I love a challenge. I'm not going to do this over 30 days because I don't want to be a blog that posts every day, not yet any way. Too much pressure I can't commit to yet. The topic from each day interests me and what I'll do is when I feel like blogging I can work my way through that list. I only came across this list when I discovered Jessica's (
The Pyreflies
) blog and it looks fun so without further ado, here are my firsts in the world of gaming.
Wow, this is a tricky one because I've been playing video games for years, it's got to be close to 15 years. I have a few memories that I deem as my earliest when it comes to gaming so it's fair to say any of these could be my first. To be honest, I'm on a retro game reminiscence and I just can't stop.
When we had a Sega I loved Sonic. We only had 3 games or something for this console (Street Fighter and a Batman game I think?) and nothing beats this classic. I honestly don't remember it intrinsically, I just remember running across a screen as fast as you can in order to get the golden hula hoops. Simple times.
Mario (1996)
Of course I played Mario! I didn't complete the game till 2008 or 2009 when I took a couple of days out of my summer to complete it fully, but I started as a kid. It's funny how something is so difficult when you're young but give me this now and I can get through it without too much complication.
Final Fantasy VII (1997)
I remember rummaging through some boxes and coming across a bunch of PlayStation 1 games. One that caught my eye was Final Fantasy VII, I read the back and it sounded interesting. I went and asked my dad what it was but he said he didn't know, it was a friend's originally and he'd just been given it. So I turned on my PS1 and took my first steps on the Final Fantasy path. I had no experience with an RPG like this before so I didn't know what to expect, I remember naming Cloud Fiona (after myself) and when Barrett came along with his attitude problem I named him after a bully I hated because I thought maybe we'd be rivals or something - how wrong was I! Not to worry though, I got to the first boss (that scorpion robot) and it KO'd me so fast. I tried again and again but couldn't get past this first boss so I called it quits. It must have been a year later when my brother discovered it and I read the game booklet inside (where it told you how to defeat the scorpion machina!!) and started again that I actually progressed and got really in to it. To this day I still haven't completed FF7, I've got to the final boss but it was too hard. One day, I'll complete it.
Pokemon Yellow (1998)
Who didn't play Pokemon on gameboy?! I played yellow on my gameboy advance and I remember how jealous I was when my younger brother got an SP and it had a bright screen. I wasted so many hours on Pokemon, and still have to this day. Well I wouldn't say wasted, I can name the first 150 Pokemon and that is a skill you can never take away from me. I've played every generation and completed each game apart from the recent one (Black & White). With White, once I caught the legendary Pokemon I was like, okay then ... and I haven't completed the story, mainly because I played a lot of Animal Crossing instead then floated away from my 3DS.
Crash Bandicoot: Crash Team Racing (1999)
I played Crash Bandicoot first, obviously, but this bandicoot game is the one I remember most. In my household when it comes to racing games you have a character and you stick to it. For this game I was Coco. Always. Just like my dad was always the pet polar bear and my brother was always Tiny.
The Sims (2000)
Ah, my first fix. Who knew playing this game would get so out of control that today I must have spent £100s on The Sims franchise. How simple this original game was, with no ageing and no woohoo - a sim couple would kiss a lot to make a baby before they brought out the heart shaped bed in a later download or expansion pack - the only bed that allowed woohoo. Recently in The Sims 3 I discovered there's a wardrobe from the Into The Future expansion pack that sims can get frisky in, how this game has advanced. I remember visiting my cousins house when she had just got The Sims 2 and I was blown away by the graphics and the ability to view things 360 degrees as well as the whole life cycle aspect. I love every version of The Sims for what it is, I know people get hung up on The Sims 3 for the doughy-ness appearance of the sims and others are put off by The Sims 4 based on screenshots and videos available but I just think it's amazing. A game where I get to be Sim Overlord and control everything, I'm sorry, where is the downside? I think I'll be a sims player forever.
So that is a huge range of firsts across different consoles and they've all jumbled together in my memory so I couldn't tell you exactly which I played first. How amazing is it to see how far gaming has come in just 15-20 years.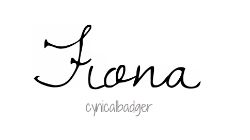 Twitter
|
Bloglovin'
|
Instagram
|
Facebook